A List of Wild, Unforgettable, and Surprising 2021 Talent Show Moments
The competitive talent shows we know and love were filled with incredible performances. But there were also unforgettable and surprising moments in 2021.
As if the ongoing COVID-19 pandemic didn't cause enough drama! There was plenty more behind the scenes, in front of the camera, and amongst our favorite alums. 
Here are a few notable 2021 moments:
The road to the American Idol finale was paved with drama:
Looking back on American Idol season 19 is a reminder that it was…a lot! Winner Chayce Beckham auditioned for the show mere weeks after a drunken car cash. He literally got sober on the show. His relatable personality, authenticity and songwriting talent propelled him to the top. He was the first Idol winner to write his own coronation single. And that song, "23" zoomed to the top of the iTunes chart, and stayed there for longer than a day or two. 
When second guessing the fans FAILS
Murphy is eliminated and fans FREAK OUT – American Idol films auditions, Hollywood and the Showcase/Showstoppers round BEFORE the premiere airs. The show cuts a bunch of contestants before fans ever meet them. And sometimes they cut an artist early who winds up connecting to fans. Unassuming singer-songwriter Murphy, who busked on the streets to get by, instantly hit it off with fans with original songs. When he departed the competition after the showcase, however, fans were BIG MAD. The show tried to right the wrong by inviting him to sing on the finale.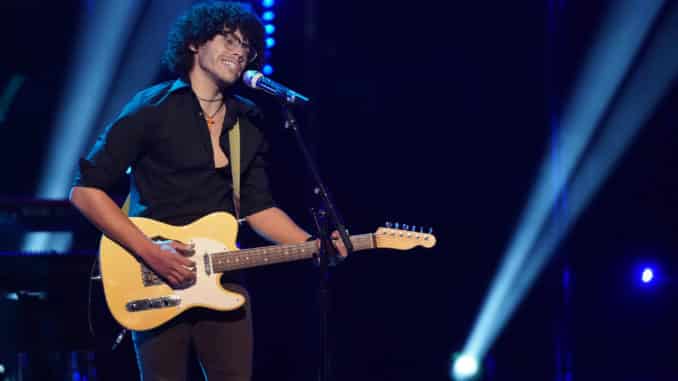 American Idol Contestants who QUIT
Benson Boone QUITS American Idol – The rumors started even before the premiere. Reportedly, Tik Tok star Benson Boone QUIT American Idol after making the Top 24. Anilee List took his place, according to rumors. And it turned out to all be true! First clue: Benson disappeared after his audition, not to be seen during Hollywood or the Showstoppers round. During the Green Mile, Anilee's happy moment making the Top 24 wasn't on film. Host Ryan Seacrest announced she made it in voice over. WEIRD. Finally, months after the show ended, after Benson signed a major label deal and released a single, he revealed what happened. 
Wyatt Pike up and quits Idol at the Top 12 – Benson was not the only Season 19 contestant who quit the show. The understatedly charming singer-songwriter, Wyatt Pike from Park City Utah was a cinch for the Top 12. But then he quit. And never gave a reason for leaving. It's still a mystery. However, he remains friendly with his fellow contestants, touring with them. He's also working on music and dropping performances on social media. Maybe he decided that it just was not for him. In Wyatt's audition, he sang an original song for his sister who struggled with mental health. Maybe Wyatt made taking care of himself the No. 1 priority.  
…or disqualified because racist
Caleb Kennedy suddenly eliminated after racist video surfaces – Teen country singer Caleb Kennedy had more work to do on his vocals, but there was no denying he had songwriting talent. Who knows how far the competition could have taken the young artist. We'll never know, because after making the Top 5 a video clip of him sitting next to someone wearing what looked like a Klan hood surfaced. American Idol immediately disqualified him and took all of his media down. He had recorded a winners single that didn't come out, until recently.  Caleb's mom claimed he was only 12 at the time,, and the hood was some sort of Halloween costume. Soon after leaving the show, Caleb signed management and began working with songwriters in Nashville. If Morgan Wallen can be forgiven after being filmed screaming the n word, Caleb can eventually move on with his career too.
…Or is ARRESTED.
Cecil Ray is arrested after elimination – Production loves juicy backstories. And sometimes, a compelling backstory will help a singer move ahead of more talented contestants. Country singer Cecil Ray spoke earnestly about wanting to succeed to make a life for his two year old daughter. But, while he had potential, the guy just was not ready for the big stage. After choking during his Top 24 performance, voters sent him home. But shortly after leaving the show, cops arrested him for breaking into the home of his daughter's mother. In the meantime on Tik Tok, mom accused Cecil of physical abuse. She had bruises to back up her claims. Fans were basically: You eliminated Murphy for this guy?
A New Idol Twist that fans HATED
American Idol introduces "The Comeback" and fans HATE IT – It all started when Idol had the bright idea to create a wildcard spot in the Top 10. Except, it would be taken by an artist from the prior season! What the what??? 10 singers from the 2020 Top 20 would be invited back to compete for the spot. Idol's thinking: Covid forced production to go virtual, robbing the finalists of the live stage experience. 
The winner, Just Sam was not eligible. but the show invited runner-up Arthur Gunn. Fans figured that the singer who finished highest had the most fans and would probably win. And despite Louis Knight killing in the pimp spot with an original song, Arthur did indeed win the wildcard. However, while fans worried he could win, which seemed very unfair, he left the competition after two weeks of live shows. The end. But no…
And then American Idol kinda went off the rails!
Arthur Gunn refuses to come out of his trailer 5 minutes before taking the stage – American Idol invited Arthur to sing in the finale with Sheryl Crow. The show posted a selfie of the two the day of the live finale. But when it came time to perform, an extremely unprepared Graham Defranco took the stage with Sheryl instead. WHAT? Then, Arthur's named disappeared from the list of Top 10 singers vying for a fan-voted spot to sing on Live with Kelly and Ryan.
Eventually, Arthur posted an incoherent excuse about his "personal morals." Later, in an interview on Clark Beckham's Idol podcast, Graham said Arthur REFUSED to come out of his trailer 5 minutes before showtime. Weirdly, line producers realized the difficult singer might pull shenanigans, so they lined up Graham as a backup! Arthur won't talk about it anymore. And here's a kicker–He scolded fans for requesting his American Idol winners (All the Top 7 recorded winners singles helmed by top notch producers.)
But overall, American Idol produced an enjoyable, talent filled season
American Idol ditches Hollywood records for BMG – American Idol season 19 had many unexpected moments, but in the end, the talent prevailed. Winner Chayce Beckham, runner-up soul singer Willie Spence and 2nd runner up, the belty big voiced Grace Kinstler were all worthy. Other notable contestants included teen rock singer Casey Bishop, sensitive singer-songwriter Hunter Metts, and Broadway-bound Alyssa Wray. 
One last surprise of the season: American Idol ditched parent company Disney's Hollywood Records and signed on with BMG, which is better situated to launch careers in all genres. In the past, 19 Recordings rushed out an album to take advantage of the post-show momentum. Unfortunately, the albums were typically subpar and did nothing to sustain a budding artist's career. The thinking now is to nurture artists who come off the show. So far, winner Chayce Beckham and 4th place finisher Casey Bishop are signed. It remains to be seen if ABC Idol can launch a star. 
And Paula Abdul made a triumphant comeback!
American Idol managed to get through the season MOSTLY Covid free, except for that one week that judge Luke Bryan tested positive, and had to sit the show out. Lucky for fans, producers asked OG judge Paula Abdul to sit in for the ailing judge. She brought all the Idol nostalgia and feels, including her trademark loopiness and contestant cheerleading (well every singing show judge is a Paula nowadays, but I digress). Having Paula back was pretty dang cool.
The Voice on the other hand? ALMOST drama free
By Spring 2021, American Idol and America's Got Talent were broadcasting with a limited but live studio audience. However, surprisingly, The Voice spring cycle taped in an empty studio with virtual audiences. Even the three week Live Show rounds. The live audience didn't return until season 21 in the fall. 
But unlike American Idol, The Voice proceeded drama free…until a contestant nearly took herself out tripping over a piece of equipment. 
Please don't kill the talent!
Wendy Moten wipes out – A major contender from Team Blake Shelton tripped on equipment as she left the stage after a group performance. She went down hard. She finally got up off the floor and off the stage. This ALL happened on live TV. Host Carson Daly kept a calm. And through the commercial, fans had no idea if she'd be ok. Back from break, Wendy stood beside Carson to say she was fine and "ready to go." But in actuality, she ended up in the hospital with a broken wrist on one arm and the other a broken elbow. However, NOTHING would stop Wendy from finishing the competition. She ended the season brilliantly, sporting two sparkly casts, and finishing in second place. Shortly after the finale, Wendy underwent surgery in Nashville on her elbow. She expects a 2-3 month recovery.
The Voice 21 made history
Three siblings from Ohio make history – Girl Named Tom, won the show as the first group to win The Voice. The combination of tight, ethereal harmonies and Bekkah Liechty's pure angelic lead made the Team Kelly Clarkson trio a fan favorite. A fourth win for Kelly, Blake Shelton had won season 20 with the talented soul singer, Cam Anthony. but it was time to pass the crown.
NBC drops bombshell The Voice news
The Voice makes room for a new kid in town – At the end of the spring cycle (Season 2o) NBC announced that The Voice would scale back to one cycle a year. The show also announced it's biggest coach get yet–Ariana Grande would take over for Nick Jonas. American Song Contest, based on the long running European Song Contest, would take over The Voice's spring time slot. In the meantime,
Ariana may not have made the finals with a team member, but she kept The Voice ratings steady for the season. Or maybe The Voice 21 deep field of stellar talent kept fans glued to their screens. The live shows in particular were top notch entertainment. 
It's literally life and death on America's Got Talent
Singer-songwriter Jane Marczewski aka Nightbirde told a touching story of surviving cancer after performing a beautiful original song. Simon Cowell was so moved, he hit his golden buzzer, which allowed her to move straight to the Live Shows. Many AGT fans believed Nightbirde could win it all. But sadly, her cancer returned, forcing her to drop out of the competition. Storytelling musician, Dustin Tavella won the show. The singer is still receiving treatments and hopes to release new music soon. 
Please don't kill the talent part 2 – Meanwhile, a new AGT spinoff, America's Got Talent Extreme nearly killed a guy. Two cars  smashed together, sandwiching daredevil Jonathan Goodwin in between them. The impact caused the cars to explode, erupting in a gigantic fireball. Goodwin fell to the ground and hit his head. NBC paused production on the show, pending an investigation. The series doesn't have a premiere date yet, but the network swears that once the investigation is over, the show will go on. In the meantime, Goodwin is recovering.
Get a bunch of danger acts together to engage in super-dangerous behavior. What could possibly go wrong? 
Covid Takes Over Dancing with the Stars
Dancing with the Stars celebrated it's landmark 30th season by featuring its first same-sex couple. Former Dance Moms cast member and influencer, JoJo Siwa paired up with Jenna Johnson and danced all the way to 2nd place. However, it was NBA star Iman Shumpert and pro dancer Daniella Karagach who who took home the Mirrorball trophy. Iman did make a little history–he's the first basketball player to win the show. 
But while other competitions navigated COVID pretty well, DWTS HAD ISSUES. It's tough when there is no way a couple can keep social distance. Because when Cheryl Burke came down with a case of breakthrough COVID, her partner, Peloton instructor, Cody Rigsby tested positive too. It seemed like their place on the show was in jeopardy. But instead of eliminating them, producers bent over backwards to keep them in the competition.  For week 2, the night of the first elimination, the judges scored rehearsal footage and the pair made it through. For week 3, Britney Week, the couple danced solo virtually from their homes. Which was kind of weird. The judges scores were low, but they made it through without hitting bottom. They both recovered, and continued on with the show.
Derek Hough missed week 3 after being exposed to Covid. THEN he tested positive for COVID and missed the finale. Stay safe guys!
Covid came to The Masked Singer Too
Regular host Nick Cannon sat out nearly half of season 5 after contracting Covid-19. Actress Niecy Nash filled in for him and showed she could easily take over permanently if needed. Interestingly, the craziest competition show on television, had very little drama in 2021. Except for that fake COVID audience. For seasons 4 and 5, producers edited in a fake audience, as if people wouldn't notice or care. The live audience returned for the 2021 fall cycle. So yay. 
Singing show alums make news
Morgan Wallen went through it this year. Not that he didn't deserve it. In February, TMZ got their hands on a video of The Voice alum and country singer calling a friend the N-word.  Immediately, country radio dropped him, his tours were canceled, his label "suspended" him, and awards shows canceled him. But his fans didn't abandon him. While country radio shunned Morgan, his sales went through the roof. After apologizing and a stint in rehab, Morgan emerged for a rehabilitation tour. He apologized awkwardly on GMA and gave record sales proceeds to black organizations. Luke Bryan invited him to sing on stage. Radio slowly began to add his songs back into rotation. He's scheduled a tour for 2002. And sang a feature for rapper Lil Durk (SEE BLACK FOLKS LIKE ME). 
Ten months later, Morgan is back, and he's stronger than ever. Basically now, he's a hero to people who complain endlessly about CRT and cancel culture. It's funny how that all worked out in Morgan's favor…
Harrowing custody battle
Syesha Mercado lost custody of her kids – Back in March, after taking her son to the emergency room after attempts to wean him from breastfeeding led to dehydration, The American Idol season 7 alum experienced a mother's worst nightmare. The hospital turned her over to CPS, who took her son. A months long battle ensued. At one point, the pregnant singer had a baby and CPS took her as well for a short time. Finally, in October, Syesha and her husband got their son back. But it took a publicity and Gofundme campaign to get her child back. It turns out, the doctor who heads CPS is known for snatching children from their parents for dubious reasons. Still, Syesha and her husband eschew western medicine. Woo woo new-ageism came smack up against traditional medicine.
A beautiful coming out story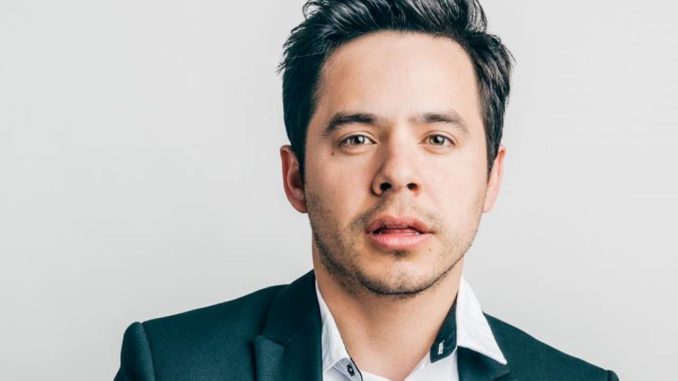 While doing yard work in June, God told David Archuleta that he needed to tell the world that he isn't straight. So he sat down at his computer and composed an Instagram message. In it, the American Idol season 7 alum revealed he was a member of the LGBTQIA+ community, but also still a devout Mormon. Since then, he's shared a message of acceptance with his fans, while advocating for mental health. He's still working on the answers. He hopes to bring the Church of Jesus Christ Latter Day Saints and the LGBTQ t0 a place of understanding. He hasn't figured out all the answers for himself, but he's out there serving as a positive example and spreading a message of hope for queer kids who come from conservative and/or religious backgrounds. Dealing with mental health has also meant being brutally honest about his Idol experience, which he described as traumatic and miserable.