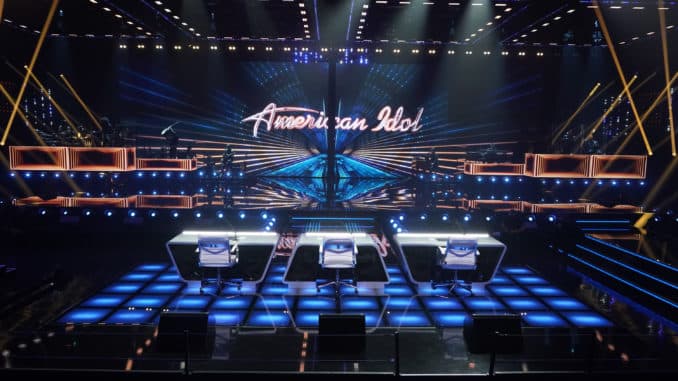 Disney's Hollywood Records will no longer release American Idol music. BMG is the new label and publishing partner for American Idol's 19 Recordings. The deal struck between BMG and the show's producer, Industrial Media's 19 Entertainment covers this season and next, reports Billboard.
Prior to the BMG deal, the show's partners were Hollywood Records and Disney Music Publishing.
On Sunday's American Idol semi-final episode, Ryan Seacrest mentioned the new partnership while introducing the Top 4 original winners singles. A slate of top notch producers partnered with the Top 7 to produce original music and release it ahead of the finale. The Top 4 performed snippets of the new songs in competition.
Idol alums careers will be treated as more than just capturing lightning in a bottle
19 Recordings vp of music Elissa Felman told Billboard "Over the course of the last couple of years, I've really been pivoting 19 Recordings, just behind the scenes…as more of an artist development company." The new agreement is part of a strategy to invest more time and energy in contestants who sign a label deal after the confetti flies.
"[We want to] give the artists the opportunity to grow," says Monti Olson, executive vp and U.S. head of publishing for BMG. "Our development ideas won't be nine-month plans; it'll be 18-month plans…. We're looking at it more as artist development versus 'let's just capture lightning in a bottle right now, and if it doesn't work, we're gonna move on.'"
Felman notes recent success of Idol Season 16 contestant Gabby Barrett, the first bona fide star produced by the show in years. After no major labels expressed interest following her third-place finish, Gabby signed a deal with 19 Recordings, which released her single "I Hope" independently in collaboration with Red Light Management. When the song began rising up the country charts, its success sparked a major-label bidding war, and she ultimately signed with Warner Nashville.
The following season, contestant Alejandro Aranda (a.k.a. Scarypoolparty) also amassed a following after performing mostly original songs on the show. 
We can use artists who really know who they are
"I was watching [that] thinking, 'Man, this is insane, if we really pivot the way we are structuring this and look at this as a platform to launch artists' careers … we can use artists who really know who they are to come on the show, see what works for them, develop some fans, develop a platform,'" says Felman. "We still have to do the work, we still have a couple of years of development, absolutely…but we have that platform that can set them apart."
In the age of TikTok, where competition for listeners' ears and dollars is even fiercer than it was early in American Idol's run, Felmen feels a strong artist development is important. "It was a very different landscape, where radio still ruled and you really needed a major label to break and all that kind of stuff," she says of Idol's early days. "But since then … artists are breaking in different ways. And so development has changed, A&R has changed."
Idol contestants are not guaranteed contracts, or obligated to sign–including winners
Unlike earlier seasons of the show, however, none of the current contestants–INCLUDING THE WINNER– are guaranteed or event obligated to sign with BMG. Instead, any contestant who finished in the top 10 will be considered. "It's just strictly going to be up to the A&R process," said Feldman.
"It's really up to where the artist is at in their career with how we roll that forward," said Felman on structuring individual deals. "What we don't want to do is rush anybody to the detriment of their career — but also while capitalizing on what they've got from American Idol, which is a fan base."
American Idol promising to nurture Idol's careers rather than tossing them aside if things don't go well right away. One thing not mentioned was any plan to work singles to radio.