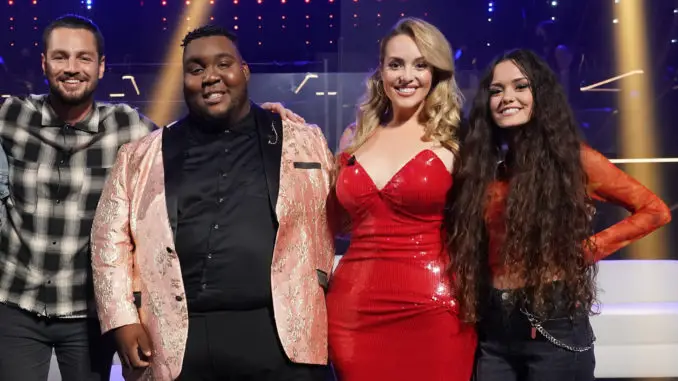 For the first time in American Idol history, the finalists have dropped their winners singles well ahead of the finale, and before performing them on live on the show. 
The 2021 Top 4–Casey Bishop, Chayce Beckham, Grace Kinstler and Willie Spence will perform an original single as one of three performances on Sunday's American Idol semi-final. Top notch producers were on hand to collaborate on each song.
It's worth noting that American Idol disqualified a fifth finalist, Caleb Kennedy earlier this week after a video surfaced in which the teen country singer sat alongside a man wearing a white hood similar to garb worn by the  K*K*K. His single, "Raised on Dirt" will not be released.  However, Top 7 finishers, Hunter Metts (20,000 Kisses) and Arthur Gunn (Save Me Now) dropped tracks, but will not perform them on the show.
The six tracks are available now to stream and download everywhere. The American Idol semi-final airs on ABC Sunday May 16 at 8 pm ET/5 PM ET. After a coast to coast nationwide vote, three finalists will advance to the finale.
Fun Fact: Season 17 and Season 18 did not feature original winners songs on the show for each finalist. However, season 17 runner-up, Alejandro Aranda sang three original songs on the finale.  Listen to the Top 4 winners singles below. 
Casey Bishop – Love Me, Leave Me
Rocker Casey Bishop drops the hypnotic track, "Love Me, Leave Me' written by Chris Braide (Sia, Halsey, Katharine McPhee) and Jessica Reyes, produced by Casey Bishop and Ian Fitchuk. "But if you don't love me leave me love me leave me please/ Yeah I will be fine believe me fine believe me/ But if you don't love me leave me love me leave me please" Casey sings, her powerful voice soaring on the chorus. Listen below.
Chayce Beckham – 23
Singer-songwriter Chayce Beckham records "23" a self-penned song produced by Ross Copperman. Chayce also plays guitar on the track. The song is a personal account of the past few years and his harrowing descent into drug and alcohol addiction, including blackouts and lost relationships. But the song is about redemption as well: "Sober by 24" goes the lyric. 
Grace Kinstler – Love Someone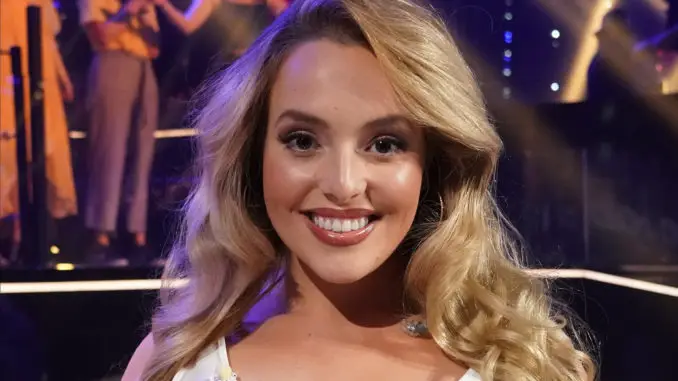 Grace Kinstler's winners single, "Love Someone," written by Jonathan Andreas Moss and produced by C. Tricky Stewart, is an emotional piano driven ballad. The song is more pop than R&B. But it does allow Grace's big voice to shine in spots, and feature tender moments.
Willie Spence – Never Be Alone
On his winner's single, Willie Spence steps away from familiar gospel sounds to embrace a bold, yet spiritual and dramatic tone. The song, written by Keith Wallen and produced by Tricky Stewart is backed by lush strings, with Willie's towering voice front and center. In fact, songwriter Keith Wallen  played with rock groups Breaking Benjamin and Adelitas Way.