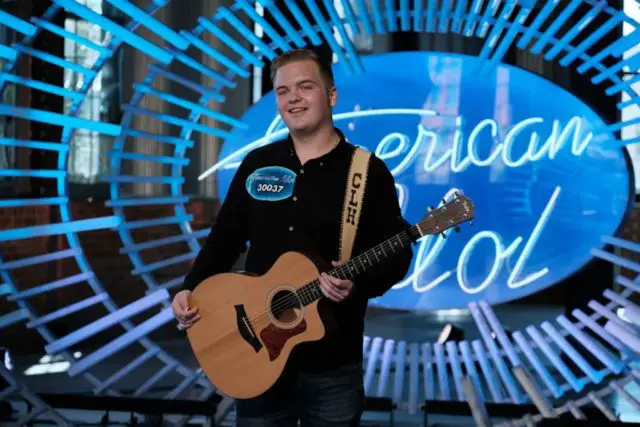 With the renewal of American Idol for a fifth season on ABC and 20 seasons altogether, comes the opportunity to audition for the show. Checking out the eligibility page, not much has changed. Hopefuls must be born on or between June 2, 1992 and September 1, 2006 to be eligible. In other words, contestants must be between the ages of  15 and 29 when they compete on the show.
Any eligible American Idol alum who didn't win the show is welcome to audition!
But there is ONE significant change. The @IdolSpoiler was correct–ANY former contestant who meets the eligibility requirements and who didn't WIN the show, can audition again. It's rule three in the eligibility requirement rules: "You are ineligible to participate in the Program if you competed in any previous season of American Idol and placed first in the competition."
But although Top 11+ have been eligible to audition again, none have made the live shows
Actually, the rules, at least through the ABC era, allowed hopefuls who met the eligibility requirements outside of the Top 10 to audition again. And I think it's important to note that despite Top 24-Top 11 contestants being eligible to return, nobody from that group has made it back on to the live shows, or had significant air time in subsequent seasons.
Correction: Alyssa Raghu made The Top 24 in 2016 and subsequently finished in eighth place in 2017  
American Idol even cut season 17 winner, Laine Hardy, at the Top 40 during season 16. For fans worried the upcoming seasons will be full of runners-up like Arthur Gunn, who won the comeback–I don't think so. 
Sign a contract post show? An alum may not be eligible
Many alums enter into contracts post-show that would prohibit them from participating on Idol. Exclusive recording, merchandising, touring, music publishing, songwriting or agency contracts can prohibit a hopeful from participating again.  
Also, hopefuls who are affiliated with 19 Entertainment, ABC, Disney or any of their affiliates are disqualified from participating. And that rule also covers Top 10 alums like Francisco Martin, Dillon James, Julia Gargano, Alejandro Aranda, and more who signed to 19 Recordings. 
American Idol keeping its options open–probably
Idol probably wants to keep their options open to throw in curve balls. At the very least, the new rule will likely force alums to run the American Idol gauntlet alongside the newbies. That's in contrast to the Comeback, which dropped Top 20 contestants into the competition before the Top 10. For instance, if season 16 runner-up Caleb Lee Hutchinson makes the show again, he'll probably have to run the Idol gauntlet once more, from the very beginning. I doubt there are many runners-up who would want to endure the grind again.
Here's an interesting idea: What if a former contestant, say from the FOX era, who competed as an underbaked teenager comes back years later with more experience and skill? That could be intriguing.  
A list of age eligible American Idol alums who can audition again
A commenter came up with an exhaustive list of eligible contestants that's mindful of singers aging out (but not their contracts). It's a long list! Check it out HERE. Country singer, Aaron Kelly, who competed on season 9 as a 17 year old is still pursuing a music career. Certainly, he's honed his musical abilities during the past decade! Also from that season, Haeley Vaughn, who had tons of personality…but so not ready to compete. The point is, I would not rule out bringing back a Top 10 contestant from another season. Now should La'Porsha Renae (she's eligible!) the runner-up from season 15 audition again? Idol should disqualify any contestants who made it so far in the competition that they competed in every single live show during their season.
What do you think? Should American Idol cast more runners-up like Arthur Gunn on the live shows? Who would you like to see return?
Interested in auditioning for American Idol? Click this link!