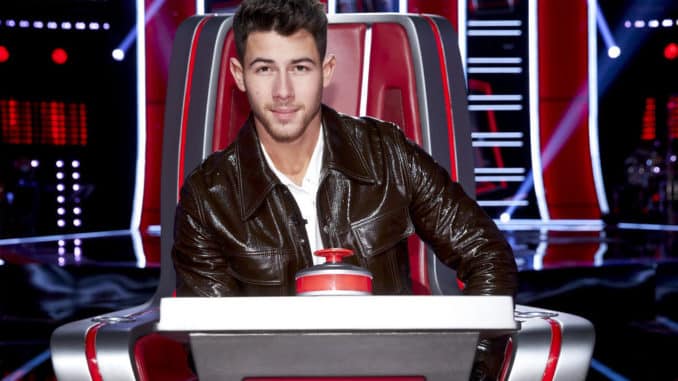 Oh noes. The Voice coach Nick Jonas was injured late Saturday night while filming a new show according to reports.
According to TMZ, Nick was on set when something happened. The sources would not disclose the nature of the accident or injury. But it was serious enough that he was taken by ambulance to a nearby hospital.
TMZ sources say that as of Sunday night, Nick is back home and will appear as scheduled Monday night (May 17) on The Voice.
As for the injury Saturday, TMZ says that there is "something super secret about this shoot. Our sources wouldn't even tell us the name of the project Nick was working on. Unclear why they're all so secretive."
The Voice 20 Top 9 Power List and Poll Results (Rank the Singers!)
The Voice season 20 Top 9 perform tonight for the chance to enter the Top 5 and compete on next week's semi-final. Nick has two team members still in the competition, indie singer Rachel Mac and R&B songstress Dana Monique. Check out song spoilers for tonight's show HERE.