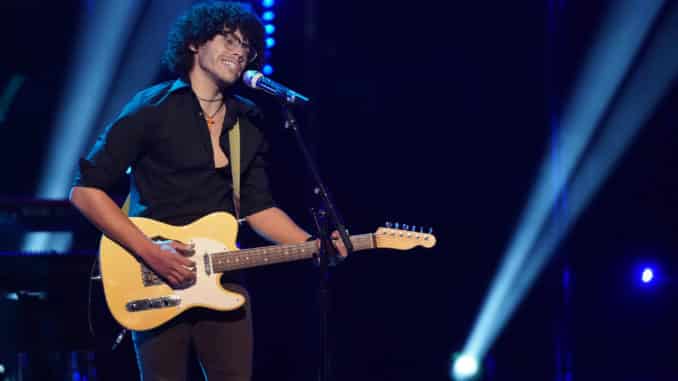 Last week, American Idol announced a slew of celebrities set to perform on Sunday's (May 23) grand finale. Now, Idol is revealing more guest stars, and American Idol contestant duets.
Make sure to bookmark this post for more finale performance spoilers are revealed.
First, you were mad when the judges/producers cut him after the showcase round, but now FAN FAVORITE singer songwriter, @BlindBoy_Music Murphy is returning to perform on the season finale! Yay. UPDATED: Billboard just posted song spoilers. Check out the full list below
Full list of celebrity performances, including contestant duets:
UPDATE! Hunter Metts and Casey Bishop will perform with judges Katy Perry and Luke Bryan, respectively.
Luke Bryan – TBA – with Casey Bishop
Hunter Metts – TBA with Katy Perry
Fall Out Boy – "My Songs Know What You Did In The Dark (Light Em Up)" with Willie Spence, Deshawn Goncalves, Chayce Beckham, Arthur Gunn and Hunter Metts
Chaka Khan – Medley of "I'm Every Woman," "Ain't Nobody," "Sweet Thing" and "Through the Fire" with DeShawn Goncalves, Casey Bishop, Alyssa Wray, Cassandra Coleman and Grace Kinstler
Macklemore – "Can't Hold Us" with the Top Three
Luke Combs – "Forever After All" with Chayce Beckham
Mickey Guyton – "Black Like Me" with Alyssa Wray
Leona Lewis – "You Are the Reason" with Willie Spence
Alessia Cara – "Scars to Your Beautiful" with Grace Kinstler
Sheryl Crow – "Every Day Is a Winding Road" and "If It Makes You Happy" with Arthur Gunn
Lindsey Buckingham – "Go Your Own Way" with Cassandra Coleman
The American Idol season 19 finale will air 3 hours coast to coast allowing fans to vote for the winner in real time. In addition to the star studded guest performances and duets, the Top 3 finalists Grace Kinstler, Willie Spence and Chayce Beckham will sing for your votes. One will be crowned the American Idol 2021 champ by the end of the show.  Additionally, fans will get a look at the three finalists as they returned home earlier this week for hometown visits. Get ready for tears, there will be plenty.
The 3 hour American Idol 2021 finale live event airs Sunday May 23 at 8 pm ET/5 pm ET on ABC.
WATCH THIS SPACE FOR UPDATES.