American Idol Top 24 Season 14 Contestant List – Confirmed!
American Idol heads to Detroit for two weeks of shows at The Fillmore theater!
The Top 12 guys – Quentin Alexander, Mark Andrew, Clark Beckham, Riley Bria, Trevor Douglas, Adam Ezegelian, Nick Fradiani, Qaasim Middleton, Rayvon Owen, Daniel Seavey, Michael Simeon and Savion Wright – will perform for the judges and America's vote on Wednesday, Feb. 25 (8:00-9:01 PM ET/PT).
The Top 12 girls – Shannon Berthiaume, Joey Cook, Sarina-Joi Crowe, Adanna Duru, Alexis Gomez, Lovey James, Jax, Tyanna Jones, Loren Lott, Shi Scott, Maddie Walker and Katherine Winston – will perform for the judges and America's vote on Thursday February Feb. 26 (8:00-9:01 PM ET/PT).
BOTH shows have already been taped! Click For American Idol 14 Top 24 Song Spoilers
On Wednesday, March 4 (8:00-9:01 PM ET/PT), host Ryan Seacrest will reveal which eight guys will move forward with one more chance to sing for America's vote and secure a spot as a Top Finalist. On Thursday, March 5 (8:00-9:00 PM ET/PT), the eight girls who received the highest votes will perform. On Wednesday, March 11 (8:00-9:01 PM ET live/PT tape-delayed), the Top 12 finalists – six guys and six girls – will be revealed from Los Angeles.
American Idol 14 Spoilers: Top 48
Spoiler UPDATE: A few hours after I posted my partial spoiler list, @IdolSpoilers tweeted a full list. Complete list below, with caveats
*Spoiled by @IdolSpoilers
**Cody Fry and Tion Phipps are on the @IdolSpoilers list, but I am hearing from MULTIPLE sources they were cut. Also hearing from those multiple sources that Michael Simeon and Mark Andrew Pudas are in.
Girls
*Adanna Duru (The Voice Season 3)   – Meet Adanna Duru Bio –   Age: 18  –       Hometown: Diamond Bar, CA
Website
Twitter
YouTube
Facebook
Instagram
Original Biography
The Voice 3 Audition
Studio Version of Edge of Glory
Alexis Gomez – Meet Alexis Gomez Bio –   Age: 22 – Hometown: Centerville, OH
Website
Twitter
YouTube
Instagram
Facebook
Jax – Meet Jax Bio – Age: 18 – Hometown: East Brunswick, NJ
Twitter
Instagram
YouTube
Facebook
JAX with Meadowland
Joey Cook – Meet Joey Cook Bio – Age: 23 – Hometown: Woodbridge, VA
Website
Twitter
Youtube
Instagram
Facebook
*Katherine Winston – Meet Katherine Winston Bio – Age: 18 –  Hometown: Lenox, MA
Twitter
YouTube
Instagram
Facebook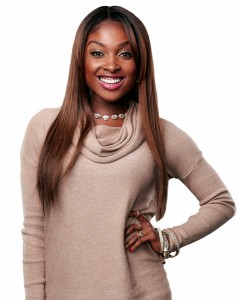 Loren Lott  – Meet Loren Lott Bio –  Age: 22  –  Hometown: San Diego, CA
Twitter
Facebook
Instagram
YouTube 
*Lovey James – Meet Lovey James Bio – Age: 17 –  Hometown: Portland, OR
Website
Twitter
Vevo
YouTube
Instagram
Facebook
Maddie Walker (season 13 returnee) – Meet Maddie Walker Bio –  Age: 17 – Hometown: Ankeny, IA
Twitter
Facebook
Instagram
Season 13 Audition
Maddie Discussing Her Life  
Sarina Joi Crowe (Season 10, 12, 13 returnee) – Meet Sarina-Joi Crowe Bio – Age: 19  – Hometown: Columbia, TN
Twitter
Facebook
Instagram
Youtube
Shi Scott – (Contestant The Voice 4) – Meet Shi Scott Bio – Shi Scott – Age: 19 –  Hometown: Belcamp, MD
Website
Twitter
YouTube
Instagram
Facebook
Shannon Berthiaume – Meet Shannon Berthiaume Bio –  Age: 17  – Hometown: St. Paul, MN
Twitter
Instagram
Facebook
Youtube
Tyanna Jones – Meet Tyanna Jones Bio – Age: 16 – Hometown: Jacksonville, FL
Twitter
Instagram
YouTube
Facebook
Boys
Adam Ezegelian – Meet Adam Ezegelian Bio –  Age: 21   –  Hometown: Wantagh, NY
Twitter
Instagram
 Facebook
American Idol Experience: First Time, Second Time,Third Time
Clark Beckham – Meet Clark Beckham Bio – Age: 22  –   Hometown: White House, TN
Twitter
Facebook
Instagram
YouTube
Radiohead's Creep

*Daniel Seavey – Meet Daniel Seavey Bio –  Age: 15 –  Hometown: Vancouver, WA
Website
Twitter
Youtube
Facebook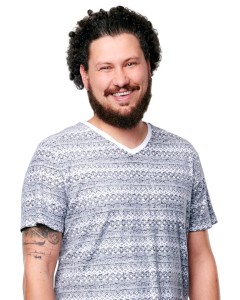 **Mark Andrew – (The Voice 4 alum)  – Meet Mark Andrew Bio – Age: 29  – Hometown: Minneapolis, MN
INSTAGRAM: @markandrewsings
Website
Twitter
YouTube
Facebook
Biography
The Voice Audition
**Michael Simeon (season 13 returnee)  – Meet Michael Simeon Bio –  Age: 21  –        Hometown: Lumberton, MS
Website
Twitter
YouTube
Facebook –
Season 13
Biography
Nick Fradiani  – (From the AGT group, Beach Avenue) – Meet Nick Fradiani Bio – Age: 29 –   Hometown: Guilford, CT
Website
Twitter
Instagram (Beach Avenue)
Facebook
YouTube (Beach Avenue)
AGT Performance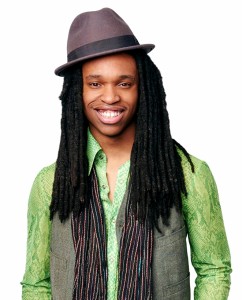 *Qaasim Middleton – (Naked Brothers Band on Nick) – Meet Qaasim Middleton Bio – Age: 19 – Hometown: Brooklyn, NY
Twitter
Facebook
Instagram
Youtube
Quentin Alexander – Meet Quentin Alexander Bio  – Age: 21 Hometown: New Orleans, LA
Twitter
Facebook
Instagram
Youtube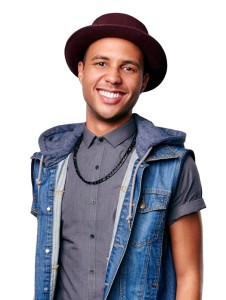 Rayvon Owen – Meet Rayvon Owen Bio – Age: 23 –  Hometown: Richmond, VA
Website
Twitter
YouTube
Instagram
Facebook
Original Biography  
Riley Bria – (performed with Keith Urban at the ACAs) – Meet Riley Bria Bio – Age: 18 –  Hometown: Spring Hill, TN
Twitter
Facebook
Instagram
YouTube
Savion Wright (season 13 returnee) – Meet Savion Wright Bio – Age: 22  -Hometown: Jasper, TX
Twitter
Instagram
Facebook
YouTube
Trevor Douglas – Meet Trevor Douglas Bio – Age: 17 – Hometown: Fort Worth, TX
Website
Twitter
Youtube
Instagram
Facebook
Original Biography