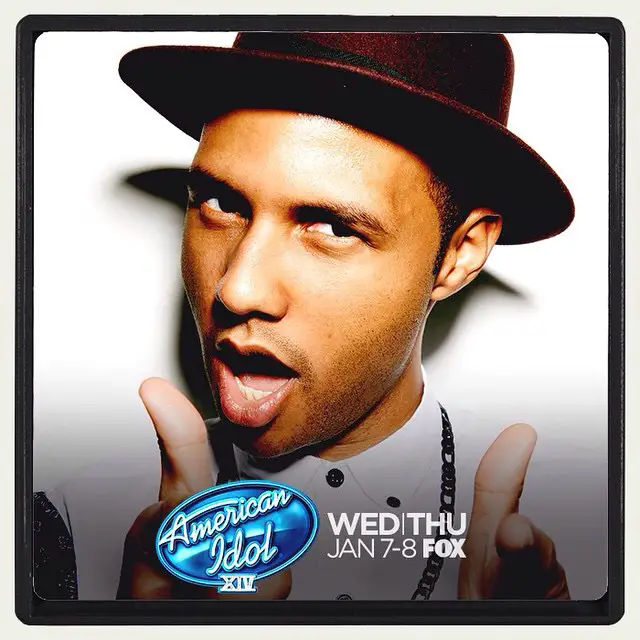 Meet Rayvon Owen American Idol 2015 Season 14 Top 24 Contestant
Rayvon Owen is an R&B singer-songwriter from Virginia, who started his journey with music by singing in the choir at church. From a young age, Rayvon toured with local gospel artists with the choir, and together would often perform at local venues across his hometown. After graduating high school and eventually attending college, Rayvon pursued studying commercial music. At the same time as attending school, Rayvon began to build his musical self, and started writing and shaping the artist he wanted to be.
Read More: American Idol Top 24 – Season 14 – 2015
Regarding his influences, according to his biography, Rayvon cites Stevie Wonder, John Legend and Katy Perry as singers who have impacted him. On his Youtube channel, Rayvon uploaded multiple current radio songs that promote him as a radio ready singer ready to break out. Regarding his goals, Rayvon describes on his website how he wants to entertain his fans and listeners, and inspire people. Look out for Rayvon this season on Idol if you are a fan.
Links: Website – Twitter – YouTube – Instagram – Facebook – Original Biography
Overall Thoughts: Everything about this guy reminds me of John Legend. Anyway, Rayvon is in my personal top 5 guys. Granted this is very early to call, but from his videos I think he has something special about him. Coupled with a lot of potential, I think Rayvon will stick around for a while. He can show us a lot this season.
Song Suggestions:
All Of Me, by John Legend. Granted it would be totally karaoke, but if he performs it at the piano it will show he is marketable and fresh.
Georgia On My Mind, by Ray Charles. I feel like I suggested this song to someone already, but either way, I think Rayvon could slay it.
Watch Rayvon Owen cover Katy Perry's "Wide Awake" at the San Francisco audition
Rayvon gives Jennifer Lopez the gooooosiiiiies!
http://youtu.be/xdsk4OGCp9U