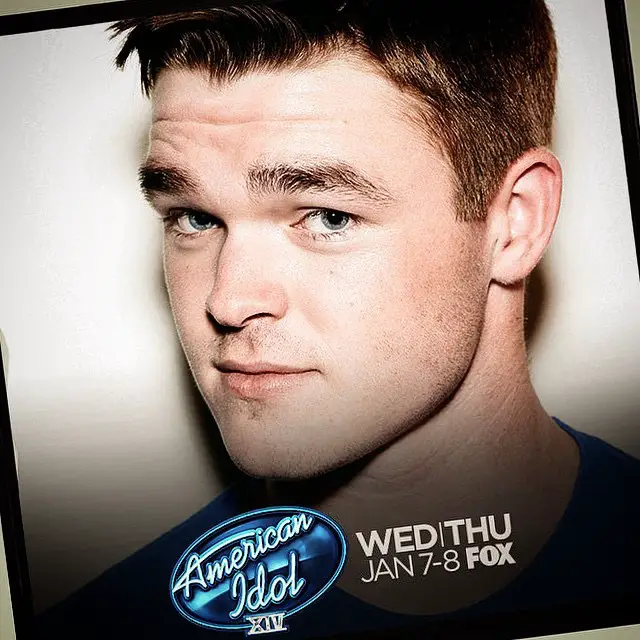 Meet Michael Simeon American Idol 2015 Season 14 Top 24 Contestant
And here we have another contestant who isn't unfamiliar with American Idol! Michael Simeon is another returnee who, like Sarina and Savion, were cut at the Green Mile of Season 13. Aside from Idol however, Michael advanced past the cattle call auditions for The X factor and Americas Got Talent! However, with both he was cut before seeing the judges.
Read More: American Idol Top 24 – Season 14 – 2015
Michael is a singer from Minnesota, and has grown up surrounded by music. At the age of 11, Michael began learning how to play drums, and from there he eventually moved on to learning guitar. In his hometown, Michael often would compete in local singing shows, occasionally winning some. Out of high school, Michael graduated valedictorian and at his speech, he pulled out a guitar and sank a original comedy song. Currently, Michael is in college in Mississippi.
Michael was featured in Season 13 of American Idol. Despite having little screen time, we saw a glimpse of his audition, in which he performed "Breakeven", by The Script. After receiving his golden ticket, Michael sailed through the Hollywood Rounds, but in the end was not chosen to be a member of the top 30. However, if you are a fan of Michael's fear not because he has surpassed the point he was cut at last year and has made it into the top 24!
Links: Website – Twitter – YouTube – Facebook – Season 13 – Biography
Overall Thoughts: I think he might be The Chosen One. Personally, I think it could also be Nick, Clark or Trevor, but Michael is still very much in the running. However, compared to someone like Clark, which he will be compared and contrasted to often this season, I think he comes out short. Long story short, Michael has potential, but by being compared to the other WGWGs, I think people will prefer the other guys over him.
Song Suggestion:
Don't, by Ed Sheeran. I love this song, and I think Michael really could kill it!
Cool Kids, by Echosmith. Besides for this being a great song and despite it not having much wiggle room to be creative, if Michael performs it, his Fanbase will think he is very relatable. Vocally, it wont give him a moment, but it will make the votes pour in as people will connect with him.
American Idol 2015 Nashville Audition – Stay With Me by Sam Smith
Michael sang "Stay With Me" by Sam Smith for his audition. After, Michael created a major TV moment when he asked Jennifer Lopez to slow dance with him! Watch his performance below.
http://youtu.be/pMH2jbZ1bP4