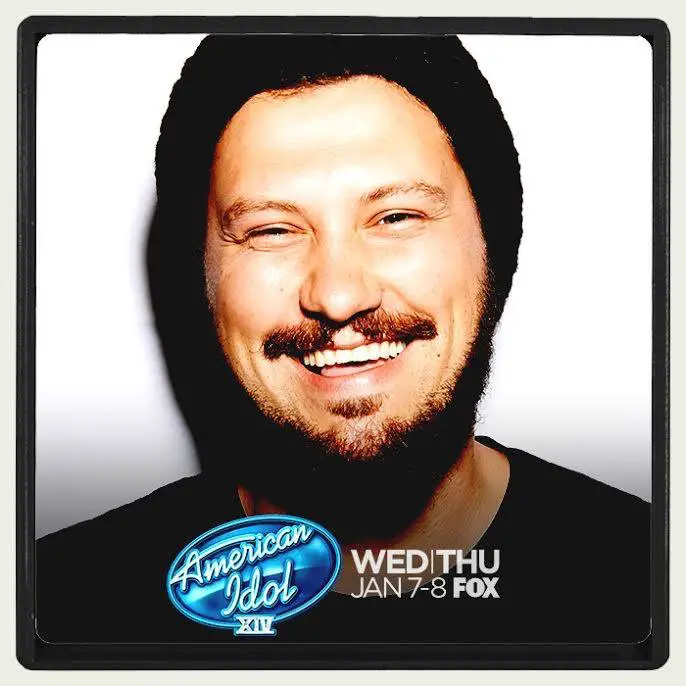 Meet Mark Andrew Pudas American Idol 2015 Season 14 Top 24 Contestant
Mark Andrew Pudas is a folk and blues singer songwriter from Minnesota. At the early age of twelve, Mark received his first guitar, and since then he has been consistently writing new songs. In high school, Mark formed his first band, and after graduating he went to a Hollywood based school where he studied audio production and guitar performing. After graduating from college, Mark returned to his hometown in Minnesota, and along with his brother Matt, joined a band called "White Iron Band", which he stuck with for a few years. Eventually, after leaving the band, Mark traveled to Spain and taught English for a short time, while often performing on the streets to support his income. Currently, Mark has returned to the U.S. and performs with a new band.
Read More: American Idol Top 24 – Season 14 – 2015
In 2013, Mark auditioned for The Voice Season 4 (Danielle Bradbery's winning season), advancing to the blind auditions where he performed Knockin' On Heaven's Door, by Bob Dylan. Both Adam Levine and Shakira turned their chairs around for him, and in the end he settled with joining Team Shakira. In the Battle Rounds, Mark was paired with Tawnya Reynolds, where they performed The Chain, by Fleetwood Mac. Tawnya ended up winning the battle, and since Mark was not stolen, he was eliminated from the competition. Now, Mark has advanced to the top 24 of season 14 of American Idol, so look out for him this season.
Links: Website – Twitter – YouTube – Facebook – Biography – The Voice Audition
Overall Thoughts: I think he is fodder to be completely honest. Don't get me wrong, I mean he has a great voice, but compared to other singers in the mix he just comes off as bland. My advice to Mark is to break out an instrument that isn't a guitar, like a piano (if he plays one that is), because at least then he will have an identifying quality to set himself apart. Personally, I'd be really surprised if he makes it into the top 13.
Song Suggestions:
Daughters, by John Mayer
Have You Ever Seen The Rain, by Creedence Clearwater Revival
Watch Mark Andrew perform "Soulshine" and "Be Like You at his Minneapolis audition
http://youtu.be/UOFaG35sK5U
Meet Mark Andrew
http://youtu.be/A2ISTMm_Udo