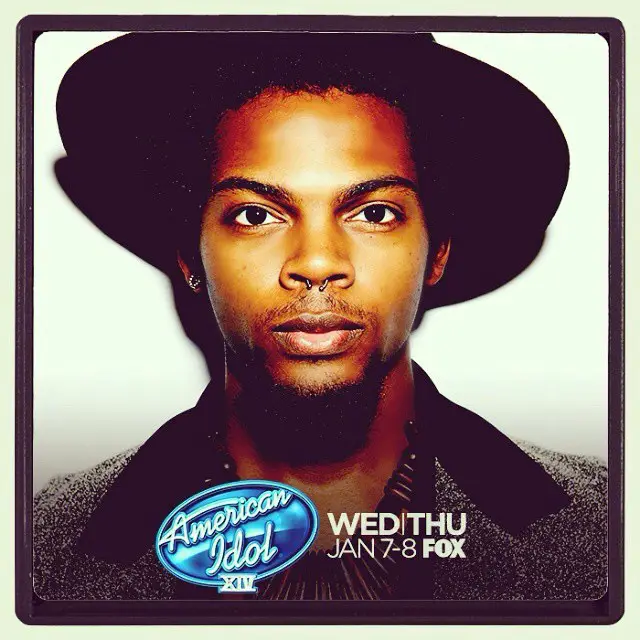 Meet Quentin Alexander American Idol 2015 Season 14 Top 24 Contestant
Quentin Alexander is a 21 year old singer from New Orleans who actually has auditioned for American Idol twice! In 2012, Quentin tried out for Idol, however his journey ended right at the executive producers round. Despite being cut, Quentin feels the experience helped him figure out who he is as an artists, and he has worked hard since to develop himself how he wants others to see him. Regarding his favorite Idol contestants, Quentin lists Jena Irene and Joshua Ledet among others. In addition, regarding his influences, Quentin looks to Sia, Lorde, David Bowie and Jimi Hendrix among others.
Read More: American Idol Top 24 – Season 14 – 2015
A few years back in 2008, Quentin performed for the first time alone in front of other people. He sang a Chris Brown song, and looking back, Quentin says it was a terrible performance, but for him, it was the start of his musical journey. This season, Quentin is back! Look out for him as he is in the top 24! Regarding this season's audition, Quentin says it was surreal and for a moment he felt numb, but he managed to pull it together to deliver a solid version of Lorde's Royals.
Links: Twitter – Youtube – Facebook – NOLA Interview
Overall Thoughts: Unfortunately, I think he is going to be fodder. There are much better singers then him in the mix this season like Rayvon, and I think his journey will end before the top 10. My advice to him, is to break out an instrument if he plays one! Then there would be something we could remember him by, because right now, I hate saying it, but he is very forgettable.
Song Suggestions:
Beat It, by Michael Jackson. Can he dance? If he can, bust out some moves for this song. He would definitely be memorable if he did this song and actually pulls it off.
Dance With My Father, by Luther Vandross. Hundreds of idol fans just let out a grown reading that, but hear me out before beating me up in the comments. Right now, Quentin has nothing to lose. If performing the sappiest ballad will get him votes, then gosh darn it he should do as many sappy songs as he can! That said, this song can pull at the heart and doesn't need that many vocal acrobats to pull off; it is best in its' simplicity. Not much to lose at this point. Do whatever sappy song you can to get the votes coming in; at least he might stick around because of them.
Watch Quentin Alexander perform "Royals" by Lorde for his New Orleans audition
http://youtu.be/gr8b46pbRxA