American Idol 14 Top 12 – Meet the Contestants!
On Wednesday March 11, American Idol 14 revealed the Top 12 finalists, including: Clark Beckham, Joey Cook, Sarina-Joi Crowe, Nick Fradiani, Jax, Tyanna Jones, Qaasim Middleton, Rayvon Owen, Daniel Seavey and Maddie Walker. Ten of the contestants were chosen by America's votes and the remaining two contestants – Quentin Alexander and Adanna Duru – were wild card picks by judges Jennifer Lopez, Keith Urban and Harry Connick, Jr.
American Idol 2015 Contestants The Top 12
Meet all twelve contestants right here. Click on the contestants names for extensive bios that include background information on each singer and more links to videos and performances.
American Idol 14 Top 12
Quentin Alexander Age: 21 Hometown: New Orleans, LA
TWITTER: @QalexanderXIV
FACEBOOK: www.facebook.com/QuentinAlexanderXIV
INSTAGRAM: @QalexanderXIV
Clark Beckham  Age: 22 Hometown: White House, TN
TWITTER: @ClarkBeckham
FACEBOOK: www.facebook.com/clarkbeckhammusic
INSTAGRAM: @ClarkBeckham
Joey Cook Age: 23 Hometown: Woodbridge, VA
TWITTER: @IamJoeyCook
FACEBOOK: https://www.facebook.com/JoeyCooksTunes
INSTAGRAM: @IamJoeyCook
Sarina-Joi Crowe  Age: 19  Hometown: Columbia, TN
TWITTER: @SarinaJoi
FACEBOOK: https://www.facebook.com/SarinJoiMusic
INSTAGRAM: @sarinajoi
Adanna Duru Age: 18  Hometown: Diamond Bar, CA
TWITTER: @adannaduru
FACEBOOK: www.facebook.com/adannaduru
INSTAGRAM: @adannaduru
Nick Fradiani  Age: 29 Hometown: Guilford, CT
TWITTER: @nickfradiani
FACEBOOK: www.facebook.com/NickFradianiMusic
INSTAGRAM: @nickfradiani
Jax Age: 18 Hometown: East Brunswick, NJ
TWITTER: @jax
FACEBOOK: www.facebook.com/JAXOfficialx
INSTAGRAM: @JAX
Tyanna Jones  Age: 16 Hometown: Jacksonville, FL
TWITTER: @iamTyannaJones
FACEBOOK: www.facebook.com/iamTyannaJones
INSTAGRAM: @iamTyannaJones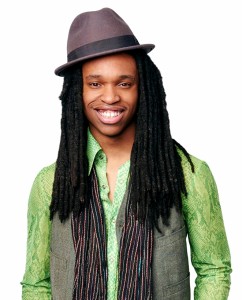 Qaasim Middleton Age: 19 Hometown: Brooklyn, NY
TWITTER: @QaasimOfficial
FACEBOOK: www.facebook.com/pages/Qaasim-Middleton/1400488393595237
INSTAGRAM: @QaasimOfficial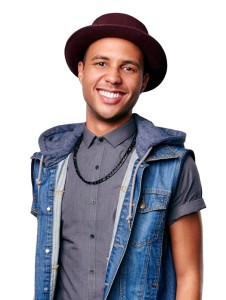 Rayvon Owen Age: 23 Hometown: Richmond, VA
TWITTER: @rayvonowen
FACEBOOK: www.facebook.com/RayvonOwen
INSTAGRAM: @rayvonowen
Daniel Seavey  Age: 15 Hometown: Vancouver, WA
TWITTER: @SeaveyDaniel
FACEBOOK: www.facebook.com/danieljseavey
INSTAGRAM: @seaveydaniel
Maddie Walker Age: 17 Hometown: Ankeny, IA
TWITTER: @themaddieWalker
FACEBOOK: www.facebook.com/themaddiewalker
INSTAGRAM: @themaddieWalker