American Idol 2023 Auditions 2 Contestants List (Photos)
American Idol's season 21 continues on on ABC Sunday Feb 26 with Auditions 2. Judges Lionel Richie, Katy Perry and Luke Bryan auditioned hopefuls in Las Vegas, New Orleans and Nashville for a chance to advance to Hollywood Week. .
Sunday's American Idol 2023 Auditions 2 Contestants revisits an old backstory and has a full circle moment. When Phil Stacey auditioned for Idol in 2007, he missed his daughter's birth. And now Mikayla is grown up and auditioning for the show herself!
Also, a country singer songwriter performs a song he wrote for his grandpa who came out as gay. The episode also features a singer who has competed in singing competitions around the world, and a couple of singers who have been featured heavily in promos.
Meet the contestants who will audition in front of the judges American Idol 2023 Auditions 2, airing Sunday Feb 26 on ABC at 8 pm ET/PT.
*Contestant research by Blake Busch
American Idol 2023 Premiere Contestants List
Aiden Adair
Aiden is a Tik Toker from Clover, South Carolina, with over 357K followers. He has one viral cover of Alfiecastley's "Teenage Mona Lisa" with over 14 million views and over 2 million likes. The social media star has since released a remix with Alfiecastley that has over 1.7 million streams on Spotify. He also has released 3 originals of his own to Spotify. His style is a mix of Indie Pop and Hip Hop.

Viral Video:
Instagram:
Tik Tok:
Alessandra Aguirre
Alessandra is a Professional Music Major in Music Business and Music Production at Berklee College of Music. She won Season 1 of Peru's Got Talent in 2014 at 11 years old. Alessandra has notes of jazz and soul in her style. She has released both Spanish and English songs to streaming services.

Instagram:
Tik Tok:
Ashley Tankard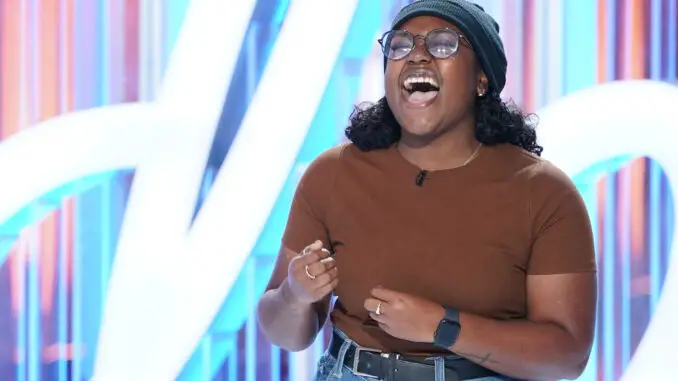 Ashley is a 23-year-old soulful pop singer from Durham, North Carolina. Ashley has been the face of many promos in which she says "I have been trying out for this show since I was 15" and judge Katy Perry responding, "you made it." In another promo Katy calls her "the little engine that could." On her social media pages, she tackles soul, pop, and Christian numbers, and according to her Facebook, she is a student at Liberty University.

Promo:
Instagram:
Tik Tok:
Caroline Kole
Caroline, a Nashville based singer-songwriter, may be a familiar face as she was on Season 2 of Songland for the Ben Platt episode. Her song "Fools Gold" made round 2 where she polished it with Shane McAnally. Ultimately, her song wasn't chosen, but she later released it herself. As a child Caroline toured with Reba McEntire and had a record deal and publishing deal with Sony at the time. She also has had quite the streaming success with her 2020 song titled "Freaking Out" gaining close to 13 million streams. Although Caroline was a country singer as a child, her style now appears to be indie pop rock.

Instagram:
Tik Tok:
Songland:
Cody Winkler
Cody, a country singer from Marion, Texas, is the owner of a trucking and construction company, and is also is a rancher. He has released two old-school style country songs to Spotify under the independent record label, Colt Records (based in the Nashville area).

Instagram:
Live performance at Alvin Opry House:
Jeverson
Jeverson Ramirez, known as Jeverson, was born in Grenada, and is now based in Nashville. He is an energetic soul singer, and according to his YouTube bio, he is "firmly rooted in Soul/Funk and Pop, Jeverson's music includes a unique blend of sonic spices… a touch of his Island roots with a pinch of Soca and a dash of Reggae."

Instagram:
Tik Tok:
"Stupid Mad Love":
Jon Wayne Hatfield
Jon is an up and coming 21-year-old Nashville country singer, originally from Goshen Ohio. He has two songs on Spotify with over a million streams, "What a Truck Is For" and "Strong Woman." His style fits right in with the current country music scene. ABC previewed Jon's touching audition. He wrote a song for his grandpa who came out as gay.

Instagram:
Tik Tok:
"Strong Woman":
Kaylin Hedges
Kaylin is a talented 15-year-old from New York City. She has appeared in viral vocal coaching segments with celebrity vocal coach Natalie Weiss, titled Private Coachings. She has also been the star of several theater productions including Hollywood Bowl's Annie and a production of Loch Ness where she starred as Haley Westerbook. Kaylin is an army child, so she doesn't see her dad often and, in her audition preview, she states, "he has missed my birthday 9 years in a row." Her audition is emotional as it appears her dad may turn up at her audition as a surprise.

Audition Preview Clip:
Instagram:
Tik Tok:
"Decode" Cover:
Madison Neisus
Madison is a Dallas-based creative designer and hard rock singer. Based on clips, we may get the shocking metal audition out of her, as she often tackles retro pop punk and rock songs accompanying herself on electric guitar. According to her website, she has been performing for over 13 years, and there are clips with her on stage with early 2000s pop punk band Bowling For Soup.

"Sharp Dressed Man" Cover:
Instagram:
Tik Tok:
Matt Wilson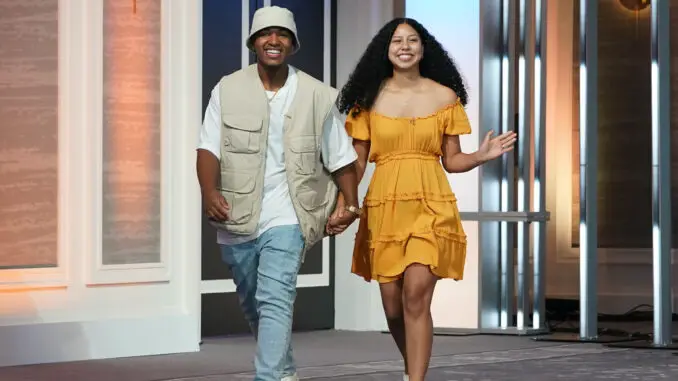 Matt is a 21-year-old, soulful pop and R&B singer from Buffalo, New York. Matt's audition of "For Tonight" was nominated for America's Platinum Ticket at the American Music Awards. He did not win that contest, but his full audition will air this week. The singer also has experience performing at his church, Prince of Peace Buffalo. Additionally, he has released a few songs under the name of Matthew Wilson. Some of his music has Christian influence and some is inspired by his wife, Meli. It appears that Meli, accompanies him to his audition. ABC previewed the audition on their Youtube channel. Watch it here.

Instagram:
Tik Tok:
"Wake Me Up":
McKayla Stacey
16 year old McKayla is the daughter of season 6 Top 6 contestant Phil Stacey. Phil missed McKayla's birth to audition for Idol back in 2007, which was a huge aspect of his backstory. The episode ended with Phil finally arriving at the hospital to meet his new daughter. McKayla has participated in high school and community theatre productions. We reported on the speculation that she auditioned in New Orleans and were able to confirm it back in December. It appears Phil will be in the room with her and will accompany her audition on piano.

Tik Tok:
Instagram:
"Hurt" Cover:
Nutsa
Nutsa Buzaladze is an accomplished music competition competitor from the country of Georgia. The powerhouse singer won New Wave (competition similar to Junior Eurovision) in 2014 at the age of 17 and won Albanian competition Kenga Magjike in 2021. She also has competed on The Voice of Turkey, Georgia's Got Talent, X Factor Georgia, All Together Now Russia, and more. The singer has released music under Nutsa and Nutsa Buzaladze. She covers big diva hits, and her originals are often power ballads or dance infused songs.

Instagram:
Tik Tok:
"We Are One" From Kenga Magjike:
Stefan Benz
Stefan is originally from South Africa, and lives in Los Angeles. He made the semifinals of the 2018 World Championship of Performing Arts. Afterward, he attracted the attention of Hit Music Partners (a label/team dedicated to unsigned talent) after impressing producer Manny Mijares and former The Four judge and Republic Records executive Charlie Walk (he was dismissed from The Four due to misconduct allegations). Stefan has a large social media presence with 237K followers on Instagram. His song, which sounds like a young Justin Bieber titled "Simplify," has over 432K streams. In a promo, Stefan appears to be singing a soulful cover of "One Last Cry" by Brian McKnight for his audition.

Instagram:
Tik Tok:
Influencer Ad Preview:
"Starving" Cover:
Trey Louis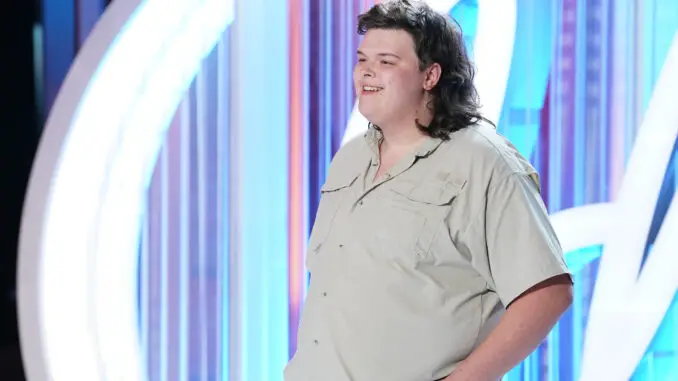 Trey Lemley is a singer who goes by Trey Louis and Trey From The Fe. He is a school shooting survivor from Santa Fe, Texas. Trey has since talked about the event that happened in 2018 that resulted in 10 deaths, and how he was saved by a fellow student that he didn't know at the time. He has a similar style to Chris Stapleton with a lot of range for a country singer. He has multiple viral videos and has nearly 159K followers on Tik Tok.

Instagram:
Tik Tok:
Viral Cover of "You Should Probably Leave":
Meet more contestants
For more on American Idol 2023 contestants, check out our season 21 contestant Top 55 mega-guide HERE. The Voice, AGT, and returning Idol alums are profiled HERE.
American Idol 2023 Season 21 SPOILERS are here! But please keep spoiler talk in the spoiler posts. Thank you. 
American Idol 2023 Spoilers: Top 26 Season 21 Contestant List
American Idol 2023 Spoilers Showcase Round Contestant and SONG List
American Idol 2023 Spoilers: Top 26 Celebrity Mentors, Song Picks