American Idol 2023 Spoilers: 12 Familiar Faces from Season 21
Every year, American Idol casts singers from past seasons who didn't make it far, or artists from other shows such as The Voice and America's Got Talent. Season 21 is no exception. There are a dozen singers who are rumored to have performed in the Top 55 Showcase earlier this month, as reported by @IdolSpoilers, the group of fans that reliably spoil results each season.
(Caveat: The spoilers could be wrong. But other than a mistake here and there, these results are most likely good to go. But fans who follow Idol online actually know that.)
This year, not only are AGT, The Voice and Idol represented, but the Top 55 also reportedly boasts a Songland alum AND a winners from International singing shows.
See how far the dozen made it on their previous shows and take a look at where their musical journey has taken them since.
American Idol judges Lionel Richie, Katy Perry and Luke Bryan auditioned singers in three cities including Las Vegas, New Orleans and Nashville. Season 21 with host Ryan Seacrest, will premiere on ABC Sunday February 19.
Caroline Kole – Songland Season 2 Episode 9 ft. Ben Platt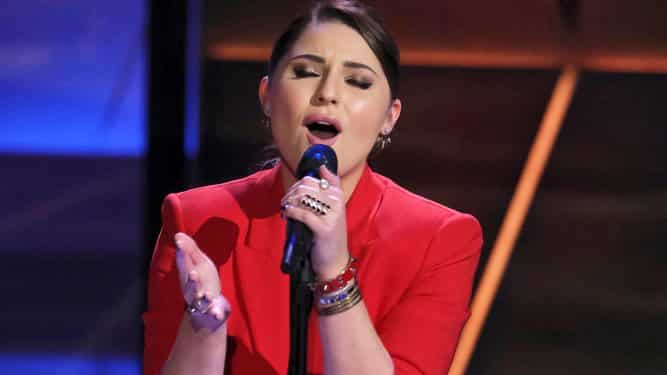 Success is nothing new for Caroline Kole. She's not a superstar, but she's been quite successful since a young age. The singer toured with Reba McEntire as a child for two years, had music featured on CMT, had a record deal, and a publishing deal with Sony, before transitioning into pop music in 2018. She was a standout contestant on the NBC competition Songland (2019-2020) where she reworked her song, "Fools Gold" with Shane McNally. It ultimately wasn't picked by Ben Platt, but she released it last year. Since Songland, Caroline appears to be independent, and has continued to release her signature emotive pop music, finding success with 12 million streams on Spotify with her song "Freaking Out".
"Fools Gold" Produced by Shane McNally on Songland:
"Freaking Out"
Jayna Elise Brown – AGT Season 11 SemiFinalist (2016)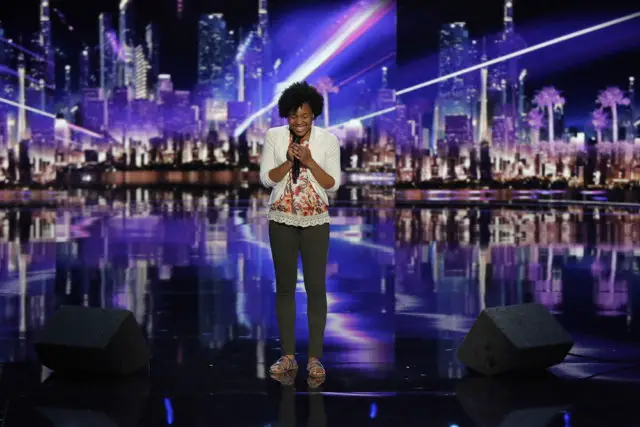 Jayna Brown was just 14 on Season 11 of America's Got Talent where she made the semifinals. Coincidentally, she sang "Rise" by American Idol judge Katy Perry in her semifinal performance, and now she got the chance to sing in front of Katy and the judges panel. One of her memorable moments on the show was receiving the golden buzzer from Louis Tomlinson in the judges cut round after her performance of "Rise Up." This sent her straight through to the quarterfinals and was one of the best renditions of this heavily covered song on competition shows to date. Jayna is now 21, has released a few songs with minimal success, and has continued to gig, showcasing her smooth and silky soulful vocals.
America's Got Talent Golden Buzzer Performance Rise Up
"Bridge Over Troubled Water" with Grandpa
Kya Monee- American Idol Season 19
Kya Monee is an American Idol alum from Season 19, but many people may not remember her as she was barely aired. Be prepared for a tearjerker of a moment if Kya's audition airs, as the singer's only aired moment was a duet with the late Willie Spence in Season 19's Hollywood week of Rihanna and Mikky Ekko's "Stay." This rendition had the judges standing midway through with Lionel Richie calling it "divine", Luke Bryan said he thought about their combination "over his morning coffee." Both singers advanced to the next round. Kya has an unbelievable nearly pitch perfect soulful voice, singing gospel and R&B songs. Since Idol, she has performed on Sundays in the Park and has continued to rack up views on social media, including 532.1K followers on Tik Tok.
American Idol Hollywood Week Duet with Willie Spence
Sundays In The Park
Malik Heard- The Voice Season 10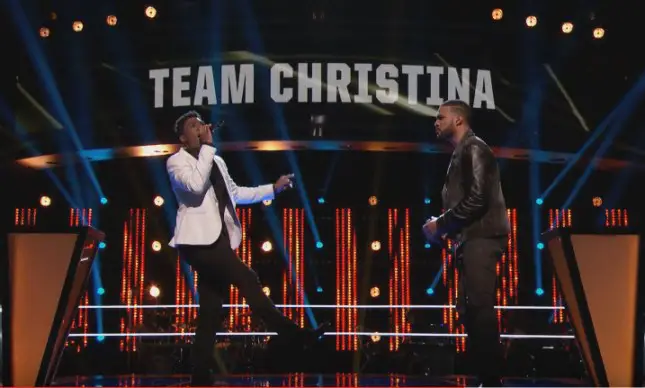 Malik was on The Voice Season 10 at the age of 19, where he had a standout battle against Bryan Bautista, singing "It's A Man's, Man's World." The performance earned him a triple steal, before picking Pharrell as his coach. To this day, this rendition has over a million streams on Spotify. He ultimately was eliminated when he faced future 3rd place singer, Hannah Huston, in the Knockouts. Now 26, he resides in Dallas, Texas and other than releasing some covers, he hasn't released any music. Malik's style mixes pop and R&B and features a beautiful falsetto.
Battle Studio Recording It's A Man's Man's Man's World with Bryan Bautista
"In Love with Another Man" Cover
Marybeth Byrd- The Voice Season 17 Top 8
Marybeth Byrd's crossover appeal on Season 17 of The Voice propelled her all the way to the semifinals on Team John Legend. She is a mix of country, soul, and pop and is now a 21-year-old college student online at Arkansas State University. Since her time on The Voice, she won Young Artist of the Year from the Arkansas Country Music Awards. She has also released a single titled "Truly Livin'."
The Voice Knockout – All I Ask
"Better Dig Two" Cover
Megan Danielle – The Voice Season 18 Top 9
Megan Danielle's tone was an instant favorite on Adele's "Remedy" for her Blind Audition, landing her on Team Kelly Clarkson. Her raspy tone stunned on emotive pop, soft rock, and country ballads. This led her to make it all the way to the semifinals. Since the show, the 19-year-old has performed at her church, singing a lot of worship music, and taking her music more in that direction.
The Voice Blind Audition – Remedy
"Goodness of God" Church performance
Michael Williams – The Voice Season 18 Playoffs
Michael Williams earned 1 chair, but vastly improved in subsequent rounds including his stunning battle of Whitney Houston's "How Will I Know," with last season's finalist Allegra Miles (who was also on Season 18 of The Voice). He won the 4-way knockout before being eliminated in the playoffs. Michael is a super current pop singer with a smooth buttery tone reminiscent of singers like Sam Smith and Shawn Mendes. Michael has released 2 songs as Michael T.C. Williams and has since recorded the song with Allegra.
"How Will I Know" with Allegra Miles
"See You Again" Original
Nutsa Buzaladze – New Wave Winner & Kenga Magjike 2021 Winner
The Georgian singer has been in many competitions, but American Idol is the first American competition she is taking on. Nutsa's competition wins date back to winning New Wave in 2014 (an international competition similar to Junior Eurovision) as a 17-year-old and winning Albanian competition Kenga Magjike in 2021. The powerhouse singer has also competed in The Voice of Turkey, Georgia's Got Talent, All Together Now, and more. She is now 25 and resides in Dubai, where she has continued to pursue music.
Viral "Creep" Cover From All Together Now:
Rebecca Brunner – The Voice Season 13
Rebecca Brunner's time on The Voice was short-lived as a part of Team Blake Shelton, losing in the battles to Esera Tuaolo. Her audition was a powerful rendition of "Believer" by Imagine Dragons showed off Rebecca's special and unique tone. Her voice is like gold in the form of a vocal tone. Rebecca has since gone viral as a part of Tyler Ward's The Songhouse (which The Voice's Kyndal Inskeep has also found major success in and the songwriting organization has appeared on The Today Show and Kelly Clarkson Show). Her song "Round Hole" has 5.8 million views on Tik Tok and over 3.7 million streams on Spotify.
The Voice Audition – Believer
Roundhole Tik Tok Viral Clip
Samuel Harness – The Voice Season 21 Playoffs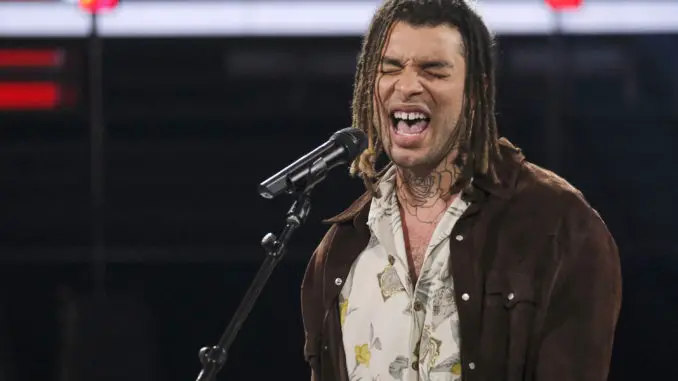 A fan favorite in Season 21, Samuel Harness was especially popular when he sang soulful raspy ballads. In particular, his cover of the 3 Doors Down rock ballad, "Here Without You" and Lewis Capaldi's "Bruises" where he beat the popular BrittanyBree impressed viewers. He went on to the lives as a Team John Legend member. At 27 years old, Samuel is near the age cutoff on American Idol. And since Season 21's playoffs, he has worked hard on music, releasing covers and originals including his original "Help" which has over 300K streams on Spotify.
The Voice Knockout – Bruises
"Help" promo video
Tyson Venegas – The Voice Teens (Philippines) 2020
Canadian singer Tyson Venegas, hailing from Vancouver, appeared on The Voice Teens in 2020 at the age of 14 where he impressed the panel. His retro infused pop style is reminiscent of singers like Bruno Mars. Due to the pandemic, he had to drop out of the competition prior to the knockouts because of travel restrictions and legal issues. Tyson is sure to wow on American Idol as previous Canadians have like Lauren Spencer-Smith and Cameron Whitcomb.
The Voice Teens Blind Audition – A Change is Gonna Come
"Lift Me Up"
Wé McDonald – The Voice Season 11 3rd Place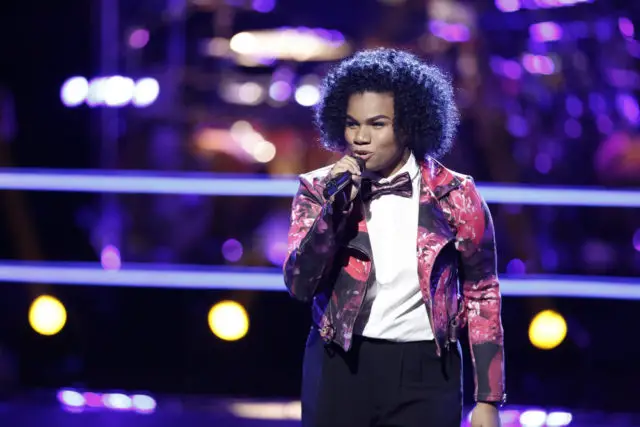 Wé McDonald, who was 17-year-old at the time she competed on The Voice, has one of the most famous Blind Auditions of all time, with the shocking reveal of the singer's high pitched speaking voice in contrast to her booming, theatrical and soulful deep singing vocals. Her performance of "Feeling Good" earned her a 4-chair turn. She made it all the way to the finale on Alicia Keys' team, falling short to Season 11 winner Sundance Head and runner up Billy Gilman. Now 23, the singer has kept up a strong social media presence with 528.2K followers. These days she releases music as Wé Ani. Her song "White Chocolate" garnered 238K streams on Spotify.
The Voice audition – Feeling Good
"White Chocolate"