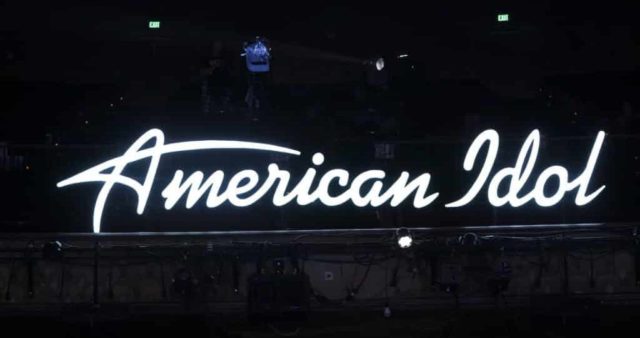 American Idol 2019 voting begins TONIGHT (April 14) when the Top 14 sing for your votes at 8 pm ET/PT on ABC. Tonight will be the only instance of overnight voting this season. American Idol will go live coast to coast next Sunday, with results at the end of the episode. Also, for the first time ever, the winner will be determined in real time during a 3 hour coast to coast finale on May 19. All the details on how to vote are below. For even more information and how to download the phone app, check out the voting FAQ.
When Can I Vote?
Voting opens on SUNDAY, APRIL 14 when the show begins on the East Coast at 8pm ET/5pm PT and locks at 9am ET/6am PT on MONDAY, APRIL 15. These votes help determine the Top 10 contestants who will move on to the live shows. Then, each Sunday from April 21 through May 12, voting will open at the start of the nationwide simulcast at 8pm ET/5pm PT and will close during the show's last commercial break. There will also be a nationwide vote during the live finale simulcast to determine who will be crowned the next American Idol.

So How Do I Vote?
We have three convenient ways for you to keep your favorite contestants singing. You can vote online at AmericanIdol.com/vote, in the American Idol phone app or via text*. You have to be at least 13 years old and located in the U.S., Puerto Rico or the Virgin Islands to vote on ABC.com or in the American Idol app.

For text message voting, simply text the number of the contestant you would like to vote for to "21523". The number for each contestant is outlined below:

Laine Hardy: text "1" to 21523
Evelyn Cormier: text "2" to 21523
Alyssa Raghu: text "3" to 21523
Eddie Island: text "4" to 21523
Riley Thompson: text "5" to 21523
Wade Cota: text "6" to 21523
Dimitrius Graham: text "7" to 21523
Madison Vandenburg: text "8" to 21523
Jeremiah Lloyd Harmon: text "9" to 21523
Uché: text "10" to 21523
Alejandro Aranda: text "11" to 21523
Ashley Hess: text "12" to 21523
Laci Kaye Booth: text "13" to 21523
Walker Burroughs: text "14" to 21523

*Text voting is open to all Wireless Carriers. Message & data rates may apply. SMS voting terms are available at idolmobileterms.votenow.tv

How Many Times Can I Vote?
Each week, you can submit up to ten (10) votes for each remaining contestant per voting method (online at AmericanIdol.com/vote, in the American Idol app, and via text voting*). For example, if you want to vote for a given contestant – you could submit: up to ten (10) votes for that contestant on ABC.com, up to ten (10) votes for that contestant on the American Idol app and up to ten (10) votes for that contestant via text message, for a total of up to thirty (30) votes for that contestant across all voting methods that week.

When voting online at AmericanIdol.com/vote or in the American Idol app, you can reallocate your votes until the voting window closes. Just be sure to hit "save" each time you make a change to your votes!
American Idol 2019 Top 14 Song Spoilers: What Will the Contestants Sing?
American Idol 2019 Top 14 Power List and Poll Results
American Idol 2019: Full Season 17 Schedule
American Idol Renewed on ABC with BIG Changes (Report)