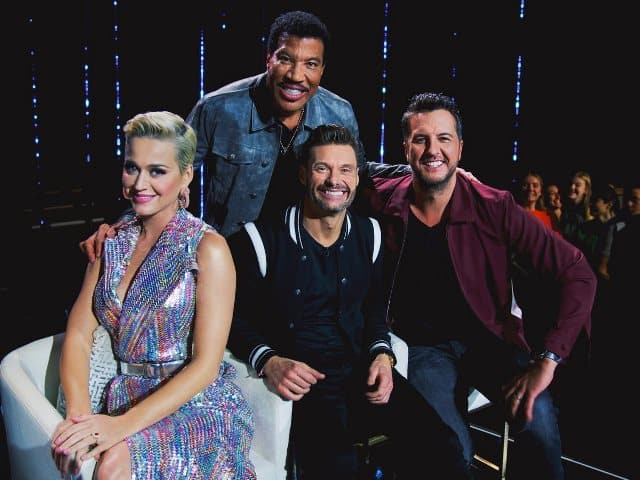 ABC will once again air American Idol live shows simultaneously coast to coast. The big news? The show is extending the twist to May 19's finale. 
The simul-vote allows results to be announced by the end of the show. So, it appears that the winner of American Idol will not be determined by an overnight vote. I'm not sure I like that. Night-of voting can be…harried to say the least. Such a quick vote leaves too much room for anomalies. The winner should be determined by as fair a vote as possible. An overnight vote allows fans to at least think for a minute. It also extends voting to folks who DVR the show.
Also, fans are being robbed of a proper finale. 
Maybe I'm reading to much into the announcement. But with The Bachelorette premiering on Sunday May 13, I doubt that a Monday grand finale is on the schedule. Consider that the Sunday performance finale last year hit a ratings low, while Monday's finale actually beat The Voice. In the end, it is probably the network making a cost-cutting decision.
ETA: I don't have an issue with live coast to coast shows/voting that include results at the end of the episode. On the contrary–last season, the twist lent an air of excitement to the broadcasts and resulted in high ratings. My issue is with cancelling the second part of the FINALE. The winner SHOULD be determined by an overnight vote for all the reasons I stated above, 
Here's the official announcement from ABC: 
American Idol is set to kick off its iconic live performances and America's vote from Los Angeles starting Sunday April 14 (8:00-10:00 p.m. EDT, live-to-tape episode), on the ABC network. The season's first all-live performance show will air Monday April 15 (8:00-10:00 p.m. EDT), and the schedule continues with live shows on Sundays only for five consecutive weeks.
In its inaugural season on ABC, American Idol set the stage as the first reality-competition series in the history of American television to allow viewers to watch and vote from both coasts simultaneously as the series was simulcast in all time zones across the country over a three-week span.
Starting Sunday April 21 (8:00-10:00 p.m. EDT), viewers at home will yet again be able to help determine the fate of this season's Idol hopefuls via the coast-to-coast simul-vote, which will also be extended to the show's Sunday May 19 finale event, marking another historic first.
As the country prepares to take the fate of American Idol's budding superstars into its own hands, don't miss all-new episodes next week as the show's iconic Hollywood Week rounds kick off from the historic Orpheum Theatre in Los Angeles, California.