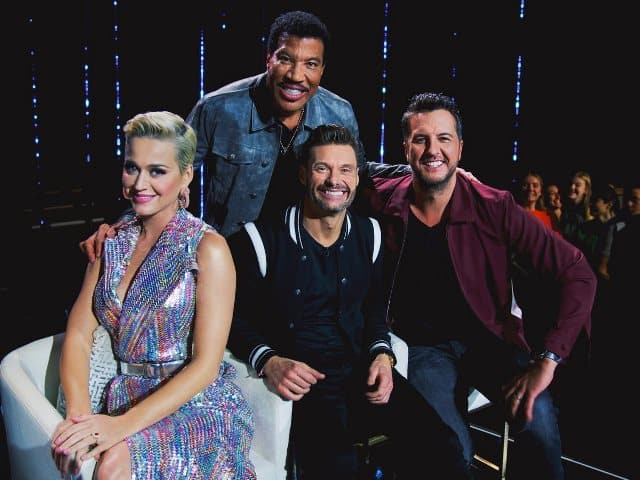 ABC has announced season finale dates for series ending their prime-time runs in May. And the network has confirmed the American Idol finale will air on Sunday, May 19. It's another 3 hour extravaganza, and for the first time ever, the winner will be chosen during a live coast to coast broadcast.
Just like last season, the American Idol live finals will air coast to coast simultaneously (5 pm PT/6 PM MT/7 PM CT/8 PM ET) But for the very first time,  :
Following a cross-country search for the next singing sensation, the iconic singing competition rounds out its second season on ABC. For the first time ever, America's live coast-to-coast vote will determine the winner of American Idol, with all voting taking place during the show. The crowning moment will be preceded by special performances from music legends among other surprises.
I go into detail about why I hate the idea of the winner being chosen via live vote in this post. An overnight vote allows casual viewers a chance to think a minute about their choices. It also gives folks who watch the show on their DVRs an opportunity to choose a winner. Oh well–it is what it is. 
American Idol will go live coast to coast in all time zones (5 pm PT/6 pm MT/7 PM CT/8 pm ET) beginning on Sunday April 21 for the Disney themed Top 10 performances and results episode. The show will continue to air live across all time zones on Sunday April 28, May 5, 12 and 19 (Season Finale)
American Idol 2019 Full Season 17 Schedule
Check out ALL the ABC Spring finales below:
WEDNESDAY, MAY 8
8:00-8:30 p.m. The Goldbergs
8:30-9:00 p.m. Schooled
9:00-9:31 p.m. Modern Family
9:31-10:00 p.m. Single Parents
SUNDAY, MAY 12
10:00-11:00 p.m. Shark Tank
THURSDAY, MAY 16
8:00-9:01 p.m. Grey's Anatomy
9:01-10:00 p.m. Station 19
10:00-11:00 p.m. For the People
SUNDAY, MAY 19
7:00-8:00 p.m. AFV
8:00-11:00 p.m. American Idol
MONDAY, MAY 20
10:00-11:00 p.m. The Fix
TUESDAY, MAY 21
800-8:30 p.m. American Housewife
8:31-9:00 p.m. The Kids Are Alright
9:00-9:30 p.m. black-ish
9:30-10:00 p.m. Bless this Mess
WEDNESDAY, MAY 22
10:00-11:00 p.m. Whiskey Cavalier