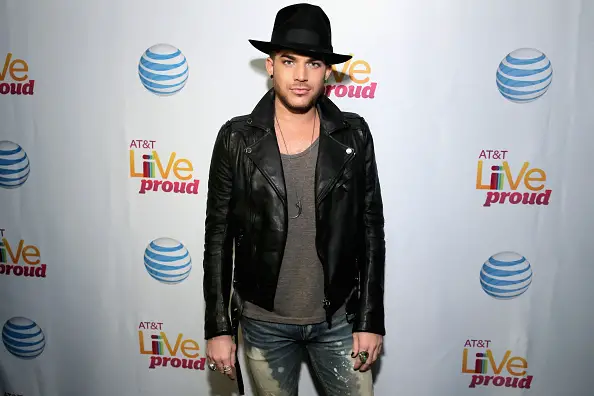 The AT&T Live Proud campaign came to a conclusion last night (10/13), as Adam Lambert performed at a private event that took place in the Highline Ballroom in New York City.
The campaign, which kicked off in June during LGBT Pride month, "centered on awareness, empowerment and most importantly, pride."
"I'm excited to be a part of this great movement that showcases AT&T's commitment to enriching and strengthening the lives of LGBT individuals everywhere." said Adam of his second year as spokesperson for the campaign, "No matter what you believe in or what you identify as, this campaign gives you the opportunity to be loud and proud about who you are."
"For me, I choose to "Live Proud" through my fans and my music." said Adam, "By creating personal and empowering music that my fans can relate to, I aim to inspire and motivate them every day."
Fans were encouraged to submit a unique meme that represented an AT&T "Live Proud" moment and share them through social media. Finalists were chosen to attend the private event, and take part in a private meet and greet with Adam.
Check out the four song acoustic set Adam performed in front of contest winners and fans. The singer performed two Queen songs, "Crazy Little Thing Called Love" and "Another One Bites the Dust." And his own singles, "Trespassing" and "Whataya Want From Me."