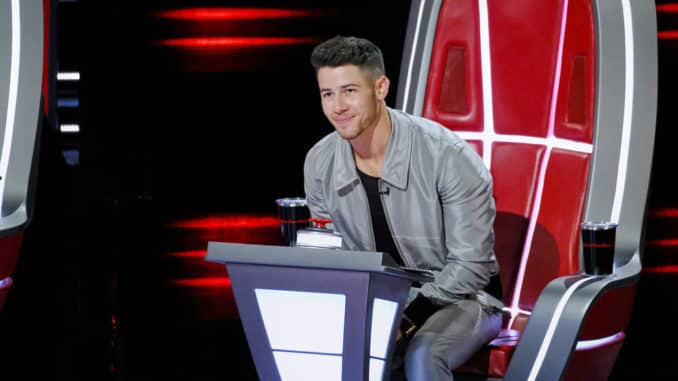 American Idol's first Monday episode of the season fell 1/10th of a point to 1.2 in the key 18-49 demo compared to Sunday's episode. It was the first time this season the ABC show aired opposite The Voice. The latter was the clear winner, with th NBC singing show surging a full half point to 1.8 in the key demo, compared to last Monday's 1.3.
The sudden The Voice surge is attributable to ABC's The Bachelor ending it's season last week. The Voice lost 2/10ths of a point last week against The Bachelor finale. 
The Voice earned the best ratings of the season so far, rising 38 per cent in the ratings and 14 percent in overall audience. 
American Idol season 18
Auditions Part 1 – 1.5 key demo 8.07 million viewers
Auditions Part 2 – 1.4 key demo 7.50 million viewers
Auditions Part 3 – 1.3 key demo 7 million viewers
Auditions Part 4 – 1.3 key demo 7.2 million viewers
Auditions Part 5 – 1.3 key demo 7.5 million viewers
Hollywood Genre Challenge – 1.2 key demo 6.3 million viewers
The Voice season 18 
Blind Auditions Part 1 – 1.5 key demo 8.96 million viewers
Blind Auditions Part 2 – 1.4 key demo 8.57 million viewers
Blind Auditions Part 3 – 1.5 key demo 9 million viewers
Blind Auditions Part 4 – 1.3 key demo 8.7 million viewers
Blind Auditions Part 5 – 1.8 key demo 9.9 million viewers
More ratings at Showbuzzdaily