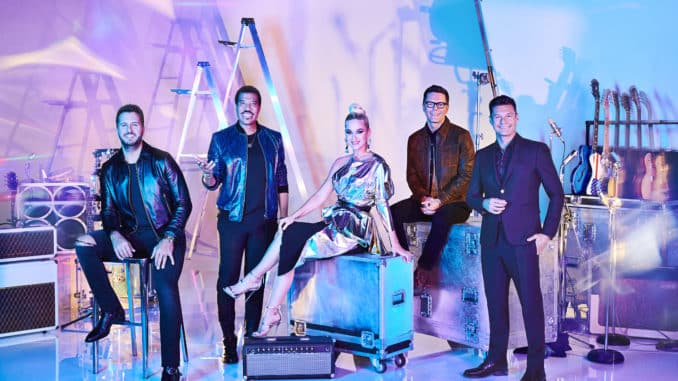 American Idol ratings dipped 1/10th in the key 18-49 demo this week, from a 1.5/8.1 mil last week to a 1.4/7.5 mil this week. Idol served as a helpful lead in to The Rookie, which returned to the schedule after an 11 week hiatus. According to TV Line:
ABC's The Rookie copped its second largest audience ever (4.9 million total viewers) while scoring its highest rating in nearly a year (a 0.8, up 33 percent from its fall finale).
American Idol is Sunday's most watched, highest rated entertainment program ON BROADCAST. ABC must be pretty happy about that. The next highest rated show is also on ABC: America's Funniest Home Videos at 7 pm earned a 1.0 in the demo and 6.2 mil viewers, up %25 percent in the key demo.  It had an earlier NBA Basketball lead in, which probably helped AVF's numbers.
American Idol 2020 Auditions 2 Polls – Vote For Your Favorites
American Idol 2020 Recap – Auditions 2 Live Blog (VIDEOS)
For more Sunday ratings, check out Showbuzz Daily