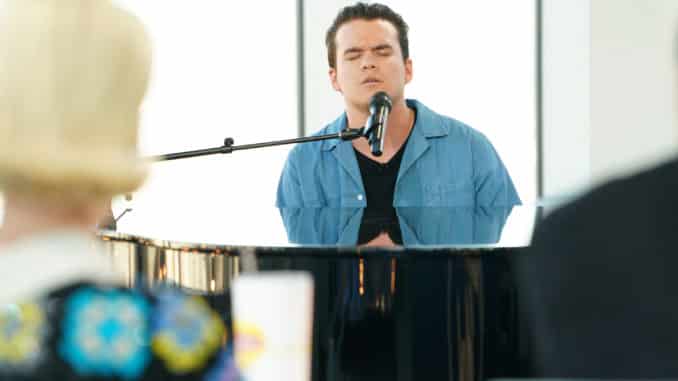 The second audition episode of American Idol season 18 is in the books! What did you think? I think this week's talent was even better than the premiere. I think we have a show here.
I've mentioned this before in comments, but one of the reasons I believe Idol constantly highlights songwriting, and the overall importance of artistry rather than sheer vocal talent, is to differentiate itself from The Voice. That show has a strict no originals policy until the final. And even then, only a select few have been allowed to showcase their songwriting talents. American Idol takes the approach that they are looking for artists rather than merely vocalists. Certainly, it's a stance that would have been hard to imagine in the series' early years.
American Idol 2020 Recap – Auditions 2 Live Blog (VIDEOS)
But I am not complaining. Cyniah Elise, Jovin Webb, Jonny West, Sarah Isen, Julia Gargano and Hannah Prestridge were ALL outstanding this week. And Julia, Jonny and Hannah impressed with their original songs. I am officially excited for American Idol season 18, How about you?
Now, it's time to pick your favorites in our POLLS. VOTE VOTE VOTE!
Vote In the Polls
Favorite performance
Grade the Premiere