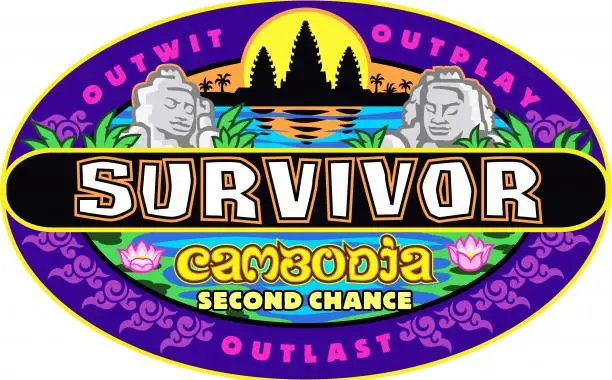 In the final minutes of the Survivor 30 Worlds Apart reunion special, the castaways YOU voted through to the fall season of Survivor were revealed!
Read More: Survivor Twist: Fans Vote For Castaways Fall 2015 Season
Season 31 will be filmed in Cambodia with the following 20 all-stars–chosen by fans from a field of 32. Survivor Cambodia Second Chance will air this fall! Stay tuned for details.  At the bottom of the page, watch host Jeff Probst reveal the 20 castaways who made the cut!
Read More: Survivor 30 Worlds Apart – Finale Live Blog
"The idea of a 'second chance' season started brewing during our first season, the moment Kelly Wigelsworth lost to Richard Hatch, in the summer of 2000," said Survivor Executive Producer and Host Jeff Probst. "Since their respective seasons ended, these players have been begging for another shot, and this is a fun way to allow our loyal fans to be involved in the creative process."
Survivor Cambodia Second Chance Castaways
WOMEN
Kelly Wiglesworth (Season 1, Survivor: Borneo)
Kimmi Kappenberg (Season 2, Survivor: The Australian Outback)
Peih-Gee Law (Season 15, Survivor: China)
Monica Padilla (Season 19, Survivor: Samoa)
Abi-Maria Gomes (Season 25, Survivor: Philippines)
Ciera Eastin (Season 27, Survivor: Blood vs. Water)
Tasha Fox (Season 28, Survivor: Cagayan)
Kass McQuillen (Season 28, Survivor: Cagayan)
Kelley Wentworth (Season 29, Survivor: San Juan del Sur)
Shirin Oskooi (Season 30, Survivor: Worlds Apart)
MEN
Jeff Varner (Season 2, Survivor: The Australian Outback)
Andrew Savage (Season 7, Survivor: Pearl Islands)
Terry Deitz (Season 12, Survivor: Panama)
Stephen Fishbach (Season 18, Survivor: Tocantins)
Vytas Baskauskas (Season 27, Survivor: Blood vs. Water)
Woo Hwang (Season 28, Survivor: Cagayan)
Spencer Bledsoe (Season 28, Survivor: Cagayan)
Keith Nale (Season 29, Survivor: San Juan del Sur)
Jeremy Collins (Season 29, Survivor: San Juan del Sur)
Joe Anglim (Season 30, Survivor: Worlds Apart)
Watch host Jeff Probst Announce the 20 Castaways