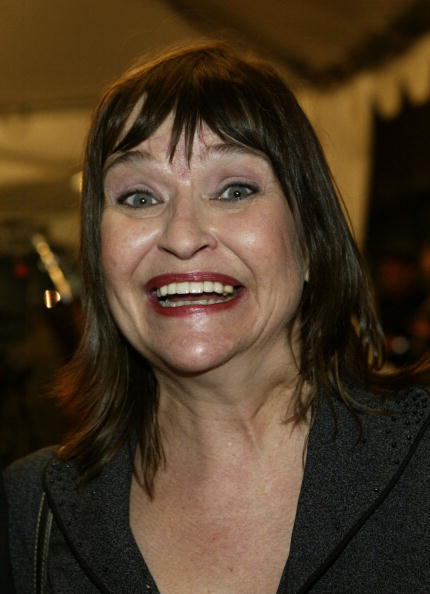 Jan Hooks, the talented Saturday Night Live alum, is dead at 57, reports TMZ. She passed away this morning in New York City. Sources tell TMZ that the comedian had been battling a serious illness.
A Georgia native, Jan was a member of the SNL cast from 1986-91–during what is arguably one of the show's heydays. She starred alongside such SNL legends as  Mike Myers, Nora Dunn, Kevin Nealon, Jon Lovitz. Dana Carvey and Dennis Miller, Phil Hartman and Chris Farley.
On the show, she was one half of the Sweeney Sisters, with Nora Dunn. Some of her notable impressions included Nancy Reagan, Sinéad O'Connor,Tammy Faye Bakker, Kathie Lee Gifford, Kitty Dukakis, Diane Sawyer, and Hillary Clinton.
Her post SNL TV work included Designing Women, 3rd Rock From the Sun and 30 Rock (she was nominated for an Emmy in . Who could forget her as the Alamo tour guide in Pee Wee's Big Adventure?
RIP Jan Hook.
Jan Hooks – Pee Wee's Big Adventure
Jan Hooks as Sinead O'Connor
Jan Hooks as Kathie Lee