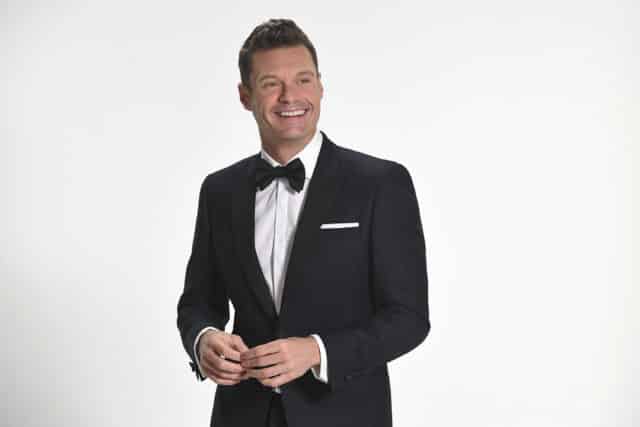 According to ABC News, the Los Angeles Police Department has decided not to file charges against Ryan Seacrest. The producer and American Idol host's former stylist had filed sexual misconduct charges against him after going public with the allegations.
The LAPD told ABC News Thursday that the department "did look into allegations of sexual battery against Seacrest. No charges were filed. And the case is closed."
The allegation, filed by former E! stylist Suzie Hardy, first surfaced in November. Seacrest immediately issued a denial, in which he revealed the accuser to be his former stylist. At the time E! News launched an investigation into the the allegation. But outside counsel found "insufficient evidence" to support any claims of wrongdoing by Seacrest. Shortly after, Hardy went public with the details of her allegations.  Days later, Seacrest wrote his own Op Ed in response.  A few days later, Seacrest spent a few lonely hours on the Oscars red carpet for E! as A-listers avoided him.
Kelly Ripa who co-hosts Live with Kelly and Ryan with Seacrest, and the former American Idol stage manager Debbie Williams both made public statements, defending Seacrest. 
At this point, unless more women surface with sexual harassment allegations, Seacrest will be free to continue on the upward trajectory of his career. Seacrest will return as host when American Idol returns to ABC in 2019.