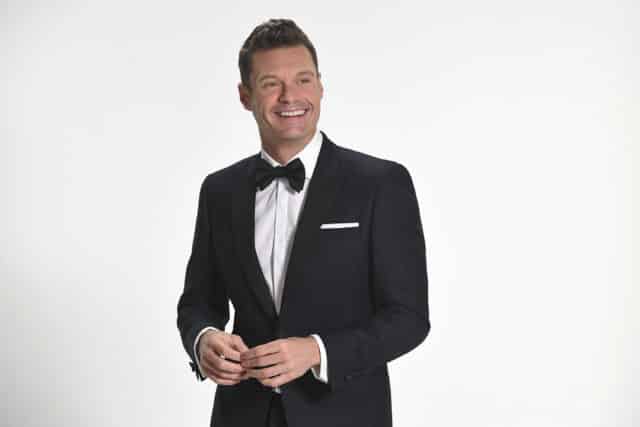 An E! investigation into allegations of misconduct by Ryan Seacrest has found "insufficient evidence to support the claims" against the American Idol and Live with Kelly & Ryan host.
The cable channel released a statement to the press on Thursday (Feb 1):
E! has now concluded the investigation into allegations regarding Ryan Seacrest. The investigation, conducted by outside counsel, found insufficient evidence to support the claims against Seacrest and therefore could not be substantiated. E! is committed to providing a safe working environment where everyone is treated with respect and dignity.
The E! investigation, launched in November, involved a a wardrobe stylist who worked for the host at E! nearly a decade ago. There were reports that claimed the accuser's lawyer contacted Seacrest's attorney demanding $15 million. When the lawyer said no, the demand dropped to somewhere in the seven figures. The accuser's lawyer then threatened to go to the media if their demands weren't met.
All shady gossip aside, the fact that no other accusers surfaced after the E! accusations surfaced is significant.  A credible accusation of sexual misconduct is nearly always followed by more victims coming forward with their stories.
To use a reality show comparison–just look at the case of The Four judge,  Charlie Walk. It only took hours after a former employee penned an essay accusing him of harassment, for more alleged victims to surface.  As a result, Walk, who is president of UMG is under investigation by the label. And he voluntarily dropped out of The Four ahead of next week's finale (If he hadn't dropped out, he probably would have been fired.)