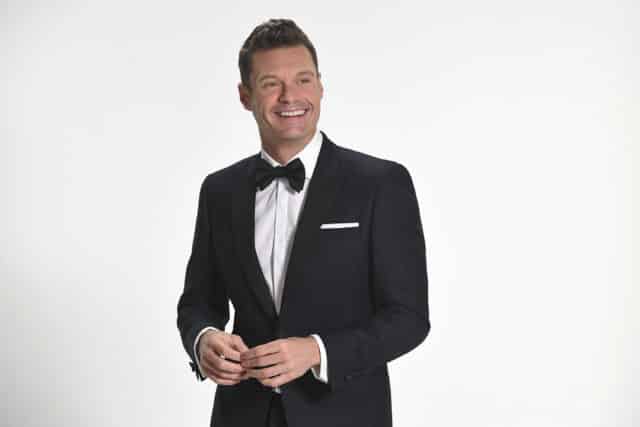 After his accuser went public, American Idol host Ryan Seacrest is once again denying the sexual harassment claims leveled against him.
"Yesterday, Variety published a salacious story that revealed the specific claims against me for the first time – even though an independent third-party investigator found insufficient evidence to support the claims. Much to my dismay, Variety didn't speak with me or bother to speak with other credible witnesses or even ask for any of the evidence that was obtained during the investigation when offered, all of which clearly challenged the veracity of the claims made against me."

Seacrest continued: "This person who has accused me of horrible things offered, on multiple occasions, to withdraw her claims if I paid her millions of dollars. I refused. I have worked extremely hard to achieve my success and I don't take my opportunities for granted. I don't want to accuse anyone of not telling the truth but in this case, I have no choice but to again deny the claims against me, remind people that I was recused of any wrongdoing, and put the matter to rest."
Seacrest was first accused of misconduct by his stylist in November. He decided to get ahead of the story by denying the allegations and agreeing to fully operate with an internal investigation by the network.
In February E! completed its investigation into the allegations using outside counsel hired by NBCUniversal. The found "insufficient evidence to support the claims."
I wonder if Seacrest will withdraw from Sunday's Academy Awards red carpet? I would imagine at least some of the actresses who have been supporting #MeToo will be uncomfortable.
Bringing down Seacrest, who is basically the Harvey Weinstein of entertainment television would be such a coup, I imagine Variety is scouring the streets of Hollywood, searching for folks who worked with Seacrest, to ferret out other accusers if they exist.
And if there are–if more women come forward with similar stories, Seacrest's career will be toast. If he turns out to be an abuser, he'll deserve that fate. So far though, only Hardy has accused him of any wrongdoing. And unless she can offer irrefutable proof, or she goes to the police and he's successfully criminally prosecuted, she can't bring him down on her own.
We'll see what happens in the coming days and weeks.
UPDATE: It's confirmed that Seacrest will host the E! Red Carpet special as scheduled. Actually E! replacing him could be interpreted as the network admitting they dropped the ball on the investigation. It makes sense for them to carry on as if nothing is amiss.