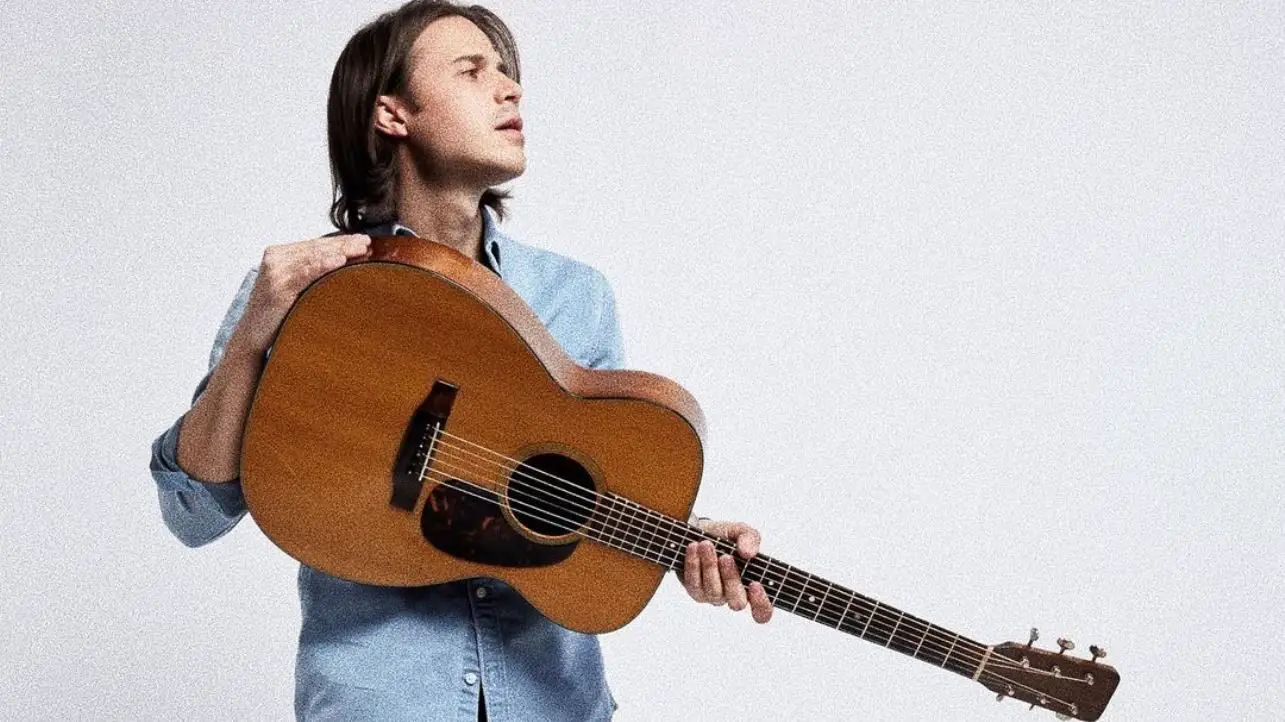 Kris Allen drops his fifth song in 6 months. The new tune, "Hello, Mr. Right Next Door," is written by the American Idol season 8 winner and Garrison Starr. Andy Skib produced.
The indie-flavored acoustic song tells the story of a man reaching out to an older neighbor, hoping to learn life lessons from him. 
"Hello Mr. Right Next Door/Do you have some wisdom for the rest of my life." the song opens. The protagonist admits that he does not have "much to give back." But he hopes "would that be alright." 
"Tell me everything," Kris sings, as french horns begin to play. "Not sure what I was looking for/Knocking on the cobwebbed door" the song goes on, before revealing a bittersweet twist. 
Listen to Kris Allen's "Hello Mr. Right Next Door" below
In May, Kris released the hopeful song "Don't Stop Dancing" inspired by his 5 year old daughter Rosie. Next, the singer released the celebratory "Hallelujah for Now." When he released it in June, Kris wrote, "Thanks to everyone that's listened to 'Hallelujah! For Now'. Really excited that this one is finally out in the world." And then in July, Kris dedicated "Safe Harbor" which came with a beautiful animated video, to his son Oliver, who just turned 8. For his fourth track release in 2021, Kris dropped "Different Bridges, Same River" featuring backing vocals from American Idol season 6 alum, Melinda Doolittle.
The singer just returned from a European tour with c0-headliner, American Idol season 7 winner, David Cook. Kris embarks on a short fall tour beginning on Nov. 12 in Vienna, Virginia. Check out his tour schedule HERE.