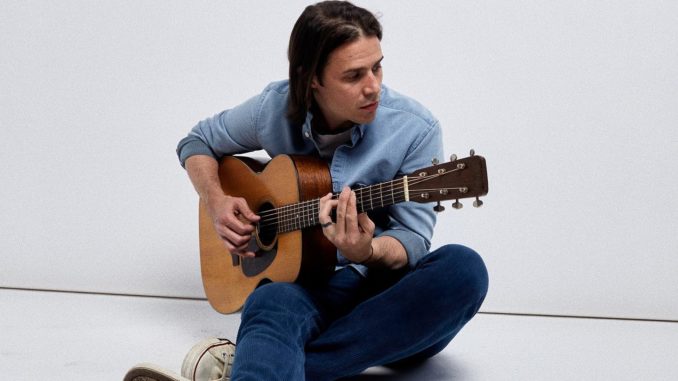 In the last few months, American Idol season 8 winner Kris Allen has been releasing songs. The latest, titled "Safe Harbor" is a beautiful ode to his oldest son, Oliver, who is celebrating a birthday today.
"My new single "safe harbor" is out now for everyone that enjoys listening to musics," wrote Kris on social media. "i love that this song is finally out in the world. I wrote it for my oldest boy. it's his birthday today. i love you bud. sorry we couldn't buy you that Tesla, but you're 8."
The song is written by Kris Allen & Jordan Critz, and produced by Andy Skib. The official music video is gorgeous, and animated by Shells & The Bear. The song is about promising someone you love that you'll always be their "safe harbor" no matter how far they roam. In the clip, parents see young ones off, and welcome them back, while always remaining steadfast. Props to Andy Skib for the beautiful musical production. It's delicate as lace, featuring Kris's soulful, emotive vocals up front and center. 
Watch Kris Allen's beautifully animated Safe Harbor
"Safe is the third song in as many months from the singer-songwriter in 2021. Kris released the infectious and celebratory "Hallelujah! For Now" back in June. And at the end of May the singer-songwriter  released the hopeful "Don't Stop Dancing" which his daughter Rosie inspired. The song was also released close to her 5th birthday. "She is no one but herself," Kris wrote on Instagram about Rosie. "and I will do everything in my power to let her know it's ok to stay that way." Kris and his wife Katy also have another son named Marlo who will turn two on September 29. I'm feeling another song, and another dedication coming at the end of that month…
Next, Kris will head to Europe this fall with Season 7 winner, David Cook. The two originally planned to tour in 2020, before the Covid-19 pandemic forced artists to cancel their tours. Check out the schedule HERE.