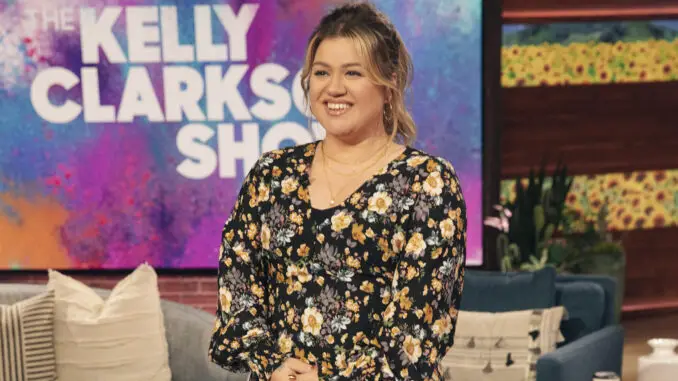 Kelly Clarkson has been granted long-term legal protection against two individuals who continued to show up at her house uninvited and cause disturbances.
The American Idol OG winner was granted permanent restraining orders on Thursday (Jan 19) for the next 5 years against Victor Fernandez and Huguette Nicole Young, TMZ reports. Both Young and Fernandez are prohibited from making contact of any kind with Kelly or her kids and must stay at least 100 yards away.
Fernandez pulled up to Kelly's home in a semi-truck on Thanksgiving, looking over her security gate and insisting he was there to see Kelly. He returned to the home on more than one occasion. He also took photos of a vehicle carrying her young children.
Kelly Clarkson Dishes on Upcoming Album "I Needed a Minute!"
The other stalker Young, showed up at Kelly's home more than 18 times, often leaving gifts and notes. Young continued to come to the singer's home even after a temporary restraining order was issued.
Young left an assortment of items on Kelly's porch, including things like dog toys, stickers, plants, and seeds. The legal documents claim another security guard once told Young she was on camera and is trespassing, and they say she apologized but kept returning to the home after the warning.
Every celebrity runs the risk of being harassed by stalkers. But appearing on television every single day–as Kelly does on her afternoon talk show, ups the ante. An individual can feed their obsession on a daily basis. Even if Kelly moves away (Reports say The Kelly Clarkson Show may move production to the East Coast) there is always the possibility that she'll be bothered by overzealous "fans."
Stalkers are one of the dangerous downsides of fame: The Voice alum Christina Grimmie was shot to death in 2016 by a so-called fans. And former American Idol judge Paula Abdul was stalked by a "fan" who appeared on American Idol as her "biggest fan." She eventually shot herself in front of Paula's house.