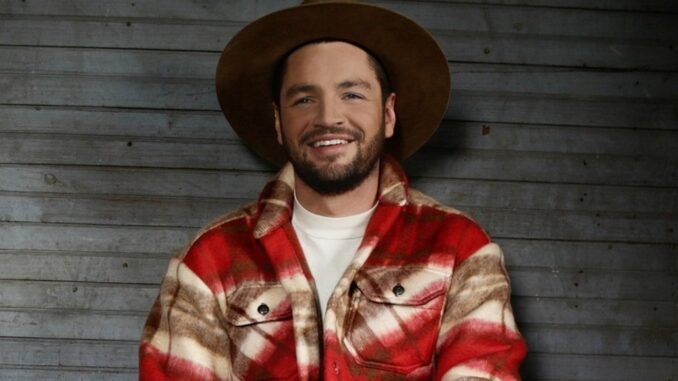 Chayce Beckham has a single impacting country radio on January 23. And surprisingly, it's his 2021 winners single "23."
When the country singer from Appleton, California won American Idol season 19, he released his self-penned composition, "23" and it immediately shot to number one on iTunes and charted at No 1 and No 3 on the overall country digital charts. Fans streamed that song A LOT. But the thing is–it's nearly two years later, and they are still streaming it.
Chayce Beckham's "23" has amassed over 67 million streams on Spotify
Unbelievably, "23" has amassed over 67 million streams in Spotify! The singer has released numerous singles through BBR Music/19 Recordings in the months since he won the show, but nothing has come close to "23" streaming-wise.
Since Winning American Idol Chayce Beckham Learned Tough Lessons
For instance, Chayce's next most streamed song on Spotify is his duet with Lindsay Ell "Can't Do Without Me" which has garnered over 13 million streams. His most recent single, released in August, "Keeping Me Up All Night" has 4.9 million streams. and "Doin it Right," the title track, from his 2022 six song EP has over 3 million streams. An alternate acoustic version of "23" has over 5 million streams.
In a new interview with former American Idol mentor, Bobby Bones, Chayce said that the song "slowly blew up" and "wasn't that much [streaming] when he first moved to Nashville after Idol. However the song seemed to hit the ground running. By August 2021, "23" had amassed 5 million streams.
"I put out new music, and I toured a ton," said Chayce. "And just kind of in the back that song's been stacking up and stacking up [streams]."
The label finally sent "23" to radio, because it's the song fans want to hear
He continued, "It ended up now it's the song we're coming to radio with just because the audience [is] basically telling us that's what they wanted to hear."
"It was fun to get to perform it," said Chayce, "And I got a win with that song, something that I wrote on my couch when I was 23." He's 26 now.
Calling "23" structurally unorthodox, Chayce said it didn't take him long to write the Ross Copperfield produced song. "Even when we recorded it, they're like 'It should end right here' and I [said] 'no, it needs to go on a little bit longer, I think it was just out of the box."
"It wasn't something I put a lot of effort into, and sometimes that's [where] the best music comes…when you just grab something and run with it."
The song came from a vulnerable time in his life. After his girlfriend of 7 years broke up with him, he sat on his couch, hungover, and wrote the song in 15 to 20 minutes. "I made a ton of mistakes and burnt so many bridges," Chayce said of that time in his life. "[I[ was definitely headed down a horrible path in my life."
Did the label miss the boat on "23"?
What do you think? Should the label have sent the song to country radio as Chayce's first single? Two years later, is it better late than never for "23?" Post your thoughts in comments!
Chayce wrapped 2022 sharing the stage with country singers like Luke Combs and Jimmie Allen. Following an appearance at American Idol judge and fishing buddy Luke Bryan's music festival (Jan. 19) in Mexico, he will play dates in Canada, and the US West and Midwest. Find ticket info here.