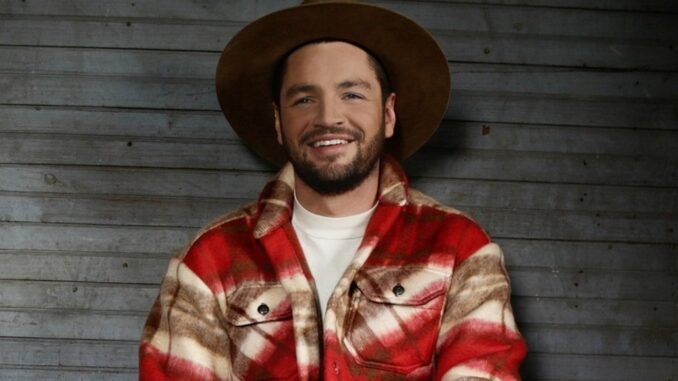 Reigning American Idol winner Chayce Beckham releases his debut EP, Doin' It Right, which follows his duet with label-mate Lindsay Ell, "Can't Do Without Me." Doin' It Right is Chayce's first project to release since winning the competition show.
"Since my season on American Idol, I've been busy in Nashville writing songs and touring," Chayce said in a press statement. "I tested these songs in front of live audiences last year, and now I'm so excited to have them recorded and ready for you to listen to. I'm really proud of these songs, and I believe they not only tell my story, but they tell stories relatable to everyone going through everyday life."
The project features the previously released single  "Tell Me Twice," that his mother inspired him to write. "This title was my mom's idea for me to write, because it was something we had said to each other," Chayce wrote in an email announcement. "It made me think about all of the things in life that you should just do and not have to think twice about it."
The EP's title track boasts what everyone should have on their bucket list, while "Where The River Goes" talks about taking in a million dollar view— but not the kind from a high-rise condo.  "Talk To Me" taps into Beckham's sensual side while "Love To Burn" dives into the rush and intoxication of being in love. Chayce also explores the heaviness of love gone wrong with "I'll Take The Bar," which finds an ex-couple dividing the town, their friends and their futures.
The singer-songwriter co-wrote four of the six tracks.
Chayce will perform "Doin it Right" on American Idol Top 20 reveal episode
Celebrating the release, Chayce will return to the American Idol stage on ABC Sunday, April 17 at 8/7c for a performance of the title track "Doin' It Right." He'll join fellow American Idol alums, season 11 winner Phillip Phillips and Season 17 runner-up Alejandro Aranda aka Scarypooleparty, also scheduled to perform. In a special 3 hour episode, the Top 20 will be revealed.
Chayce is currently on tour with Jimmie Allen, headlining his own shows across the country and will hit the road with Luke Combs this fall.
Doin' It Right Track Listing:
"Where The River Goes" (Chayce Beckham, Brice Long, Ben Hayslip, Jacob Rice)*
"Doin' It Right" (Chayce Beckham, Andy Albert, Lindsay Rimes)^
"Tell Me Twice" (Chayce Beckham, Isley Juber, Ross Copperman)*
"I'll Take The Bar" (Jordan Walker)*
"Talk To Me" (Hillary Lindsey, Will Hoge, Tom Douglas)*
"Love To Burn" (Chayce Beckham, Ross Copperman, Josh Osborne)*
*Produced by Ross Copperman
^Produced by Ross Copperman and Lindsay Rimes