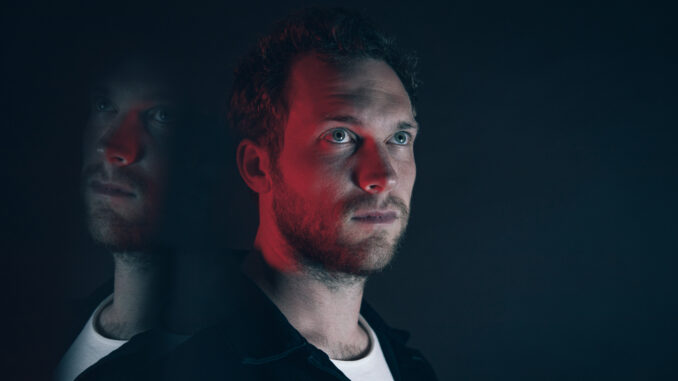 For Phillip Phillips fans, the wait is finally over. The American Idol season 11 winner is not only celebrating 10 years since he won the the show in 2012, but he's putting out a new single titled "Love Like This."
"It's been four years since I've put out new music," Phillip wrote on Instagram. "I am proud and excited to lead with this song. It is the most personal look into my life the last four years and maybe ever. Let's all lean into a love like that and keep rockin."
Additionally, Phillip announced that he's signed with Triple 8 Management, who also oversees American Idol season 10 winner Scotty McCreery's country music career.
Phillip signs on with Triple 8 Management
"Just want to say thank you to Todd Clark for being an awesome producer and friend since the beginning." Phillip added, "I want to thank Triple 8 management for taking me on and helping me get music out into the world again. Rit Venerus, Sarah Dellimore, Laurie Soriano and Matthew Morgan as well for being the best team in the entire world."
"And finally my amazing wife for always pushing me forward and believing in the good things in life. It took a village to get us here. Thank YOU fans!"
Earlier, Phillip teased the song on social media, with an ode to his wife, "The day I asked Hannah to marry me, I got to our soon to be home an hour before I told her to be there," Phillip wrote. "I was so nervous. I filmed myself asking her the question 5 times before she got there. I still have those videos. I knew I wanted forever with a love like that."
Phillip also shouted out to their young son in another Instagram post. "In 2019, we had the most beautiful baby boy named Patch. He rocked our world. A love I have never felt before," Phillip continued, "To see Hannah turn into the most wonderful "mamia" is the best thing to see. To hear my son singing my songs is a joy that's hard to describe. No song or story could have prepared me for a love like that. #fyp #sing #singer #newmusic #music #love #family"
"Love Like That" is written by Khalid Bassein Phillip Phillips, Robyn Dell'Unto and Todd Clark. 
Watch the official video, which features Phillip's family and home videos from the last four years of his life. 
Phillip to perform "Love Like That" live on American Idol
Phillip will return to American Idol on Sunday April 10 to perform "A Love Like That." Reigning American Idol winner Chayce Beckham and season 17 runner-up Alejandro Aranda aka Scarypoolparty are also set to perform. Also on the 3 hour episode, the Top 20 will be revealed.
The singer-songwriter released his third studio album, Collateral, in January 2018. The set was his last album for Interscope/19 recordings, where he signed after winning the show. "Into the Wild" was his last single. However, Phillip has released two collaborations in the last few years: "Bring it On Home" in 2019 with American Authors and American Idol season 16 winner Maddie Poppe. In 2021 he featured on "Hold on to Your Love" from Walk off the Earth.