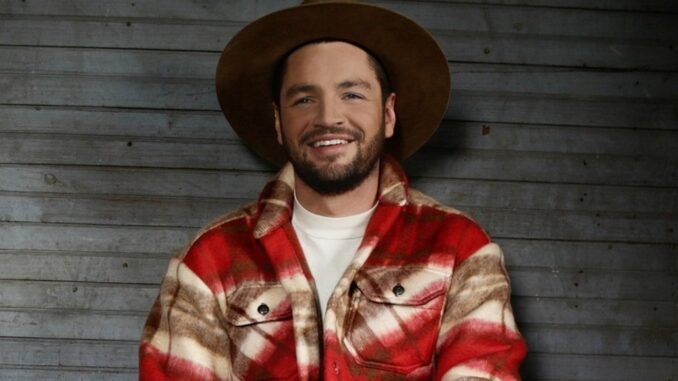 Ahead of Sunday's American Idol season 20 grand finale, the season 19 winner, Chayce Beckham shared about what life has been in the past year since the confetti flew.
Like the new winner, Noah Thompson, Chayce is a country/folk singer who worked a blue collar job before auditioning for the show. In the past year, Chayce's life not only has changed drastically, but there were bumps along the way. Pay attention, Noah!
"I learned that nothing is handed to you after you win a TV show," he told Forbes magazine in an interview. "You still have to go out there and work your butt off. You come out on top, but you also come out at the bottom of the ranks of everybody else who's actually doing this for a career."
Learning lessons the hard way
Some lessons he learned the hard way. Initially, he'd accept any concert show available. However, Chayce learned that out of town gigs are expensive. Between paying his business manager, lawyer, manager, booking agents, record label, band and crew as well as travel costs, Chayce would see very little of the gig's payday.
"I figured out how much it cost to run a show, how much it cost to get all these guys on the road, how much it cost to pay everybody who works for me," he said. "You have to have a business manager at this level. … You have to have people helping you do this stuff, watching your money and making sure that you're not spending too much. The most important thing I'd say is get a business manager. Getting management right away coming off Idol, that was one of the best things that I did."
Chayce, signed with KP Entertainment, noted the importance of surrounding himself with people who believe in him. They are the people who will take risks to help further his career. His stepfather and former manager, who advised him to audition for American Idol, is still involved in all the singer's decisions.
"I want him aware of my bank account, I want him aware of what's going on, what's getting spent where, how much money we're pulling from and when we make decisions," Chayce told Forbes. "I take his advice extremely seriously. I value it because he's never led me astray."
"I think even if it's your mom or your dad or it's your brother or somebody who believes in you, work with those people and hang on to them and be loyal to them and they'll be loyal to you. I think that eventually you'll find success if you keep on trying."
Chayce has learned to approach his career as a business.
"It took me a long time to figure all this stuff out and I'm still learning as I go," he said, "but if you want to do a career in music, I advise learning it before you launch it."
The singer has learned to be the CEO of his own company, learning how to have difficult conversations with his team. He believes it important to be vocal about what he wants in his own career.
Prior to Idol, when he lived from paycheck to paycheck as a forklift driver, he led a financially irresponsible life. Those times of being broke and hungry drive him to take his current business seriously.
"That drives me to be successful," he said. "Looking back on how financially illiterate I was prior to this … there's so much more for me to learn. I'm just barely getting started. I don't comprehend everything that's going on because some of the stuff is so foreign to me when I was a forklift driver. I know how to operate a forklift and how to dig holes but I'm not too savvy with the business side of stuff. When you get the opportunity to run a business and do what you love for a living, you take it seriously."
Chayce will be on the road all summer, including a git at CMA Fest. In November he'll 0pen for Luke Combs on his Canadian tour. Click for schedule and tickets HERE. Chayce recently released his post-Idol debut EP, Doin' it Right.