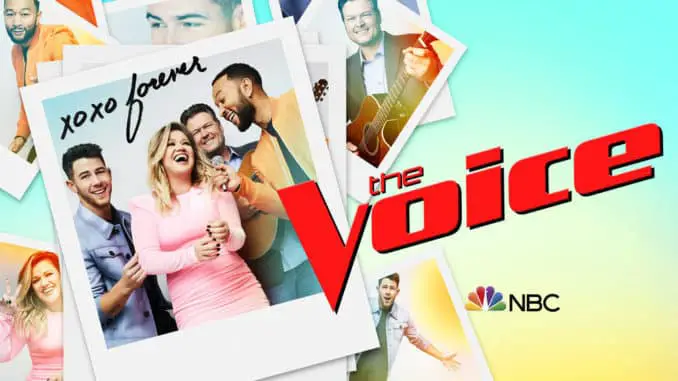 The Voice season 20 Blind Audition taping went off without a problem in October 2020. However, filming for the Battle Rounds and Knockouts have been postponed THREE TIMES.
Originally, the Battles were scheduled to tape on Monday January 25 and January 26 and the Knockouts on February 5. Then the dates moved to Monday February 1 and Wednesday February 3.
Why does The Voice schedule keep changing?
But THEN the schedule changed AGAIN. The Battle filming moved to Friday February 5 and Saturday February 6. The Knockout taping schedule changed as well. It moved from Friday February 5 to Saturday February 13 and Tuesday February 16.
The Voice tapings have changed once again, now scheduled to to take place on Saturday February 13 and Sunday February 14. And the Knockouts are set for Sunday February 21. (Get your tickets for the virtual audience HERE.) That is 8 days before The Voice season 2o premieres on Monday March 1 on NBC. It's the closest production has ever finished taping shows ahead of the premiere.
Of course, The Voice could have faced a bunch of scheduling issues with the cast. But I have to wonder if the show faces issues with cast and/or singers testing positive for the coronavirus. Fans who are tracking this stuff over at Idolforums say the contestants are in Los Angeles just waiting for taping to begin. 
If The Voice schedule postponements are due to the COVID-19 pandemic, they would not be alone. For instance, the popular NBC scripted series, This is Us, postponed filming as COVID-19 infections rose in Southern California. The Ellen Show started filming a few weeks late after the Christmas break. The host herself tested positive for Covid-19. 
NBC announced Battle Advisors earlier this week
NBC announced the Battle Round advisors earlier this week, which probably means the mentor sessions with the singers have been filmed. Blake Shelton is working with Dan + Shay, Kelly Clarkson will work with Luis Fonsi, John Legend will join forces with Brandy, and Nick Jonas is set to work with Darren Criss.
Hopefully, The Voice cast and contestants are all healthy, and the show finishes filming by the end of the month.