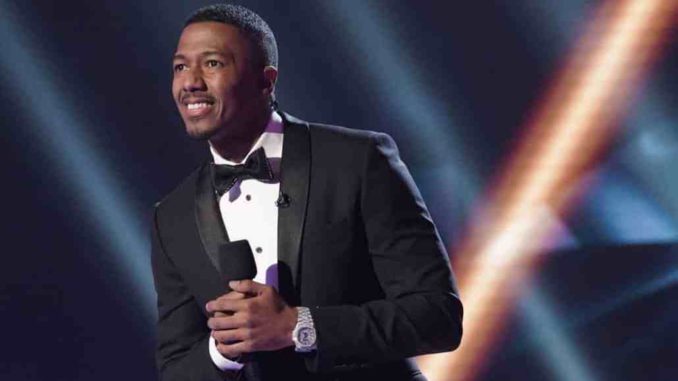 Nick Cannon and ViacomCBS have kissed and made up, so to speak, after the longtime host of Wild 'N Out was fired last summer for what the company called "hateful speech and…anti-Semitic conspiracy theories."
The improv competition, had been renewed at VH1 for three more seasons, before Nick made controversial comments during a podcast. Now, the show will "jump back into production, sources tell Deadline.
ViacomCBS says that the host has apologized, taken responsibility for his comments, partnered with Jewish leaders to educate himself and has become an anti-hate advocate.
"I want to assure my Jewish friends, new and old, that this is only the beginning of my education—I am committed to deeper connections, more profound learning and strengthening the bond between our two cultures today and every day going forward," Nick said in a statement Thursday (Feb 4).
In July 2020 The Masked Singer host and former America's Got Talent host spoke with Richard Griffin, aka Professor Griff for Nick's Youtube series "Cannon's Class."
Nick began namechecking anti-semitic conspiracy theories such as "going as deep as the Rothschilds, centralized banking, the 13 families, the bloodlines that control everything even outside of America." Nick claimed that when people understand who the real Jewish people are, "it's never hate speech, you can't be anti-semitic when we are the semitic people. When we are the same people who they want to be. That's our birthright." He later added that "we are the true Hebrews."
Nick also spoke about "giving too much power to the 'they' — and then the 'they' turns into the Illuminati, the Zionists, the Rothschilds." 
Those remarks began a cascade of defections, including Viacom. Afterwhich, Nick immediately began an apology tour. FOX stuck by him, allowing Nick to keep his The Masked Singer gig. But Viacom quickly cut ties with him. 
Nick was also set to premiere a daytime talk show fall 2020, but the production company delayed it indefinitely due to the fallout. But like Viacom, producers Debmar-Mercury are back on board for a fall 2021 launch. 
The Masked Singer season 5 begins production this week, but without Nick, as he recovers from Covid-19.