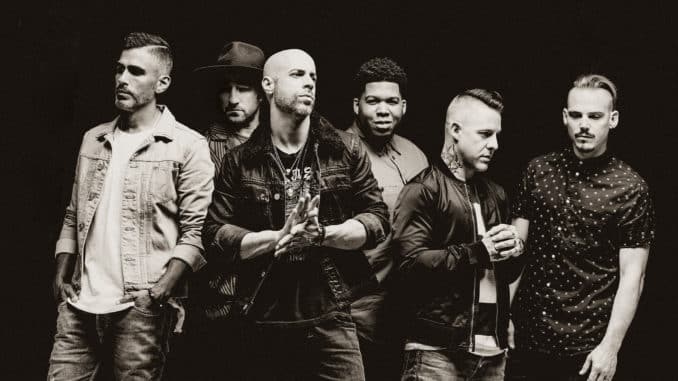 Chris Daughtry and his eponymous band teamed up with Sevendust's Lajon Witherspoon for a reimagining of the hit song "Hunger Strike (Temple of the Dog Cover)." The collaboration celebrates the memory of the late rock artist Chris Cornell.
The American Idol season 5 alum said: "Chris Cornell is one of the defining voices that grabbed me by the heartstrings and made me want to be a rock singer. 'Hunger Strike' is one of, if not the most iconic rock duets of our generation. It's the whole 90's wrapped up in one song! Doing this song with Lajon, one of my favorite humans, I've had the pleasure of calling friend and brother means the world to me!"
Chris Daughtry Talks Parting Ways with RCA Records and More
American Idol's Chris Daughtry Drops "Heavy is the Crown" (Audio)
Lajon Witherspoon added: "What an honor to be a part of this incredible song and to work with my brother Chris Daughtry and the boys. This to me was a musical movement in our community and still to this day in the world."
Chris Daughtry Visits Kelly Clarkson Sings 'Heavy is the Crown' (Video)
"Hunger Strike" comes on the heels of Daughtry's  new single "Heavy Is The Crown," the first single from the band in 2021. An official music video for the single is coming soon. 
Listen to Daughtry and Lajon Witherspoon cover Chris Cornell's "Hunger Strike" below.