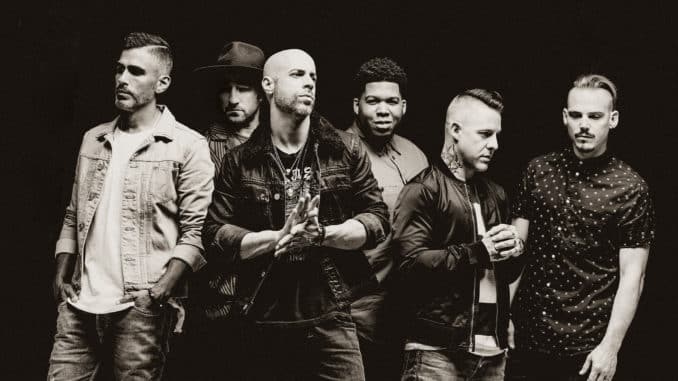 Chris Daughtry and his eponymous band drop just dropped a new single "Heavy is the Crown." The dense, hard driving rocker is about how freeing, and frightening taking care of one's domain can be.
The song is the follow up to 2020's single, "World on Fire." Chris hinted in an interview with Variety that the two songs are part of a much bigger picture. The singer and his band just filmed a new music video last week.
"I've got a huge vision for all of this, and it's all going to make sense one day when the record comes out," he said.
The album Chris is working on will be released on his own independent label through Warner Music's Alternative Distribution Alliance.
In the meantime, Chris parted ways with long time label RCA. He explained to Variety that his contract ended, and all parties decided to move on.
"It wasn't like they dropped me or I was like, 'Get me out of this place,'" he said. "I fulfilled my contract and I was very proud of that, and very grateful for all the people that I worked with. But I think we both realized that we wanted to part ways and I was better for it," he said. "We've always been a rock band. And when you're dealing with a major label, there's always that pressure of needing to turn in hits and needing to cater to a certain format, and I didn't want to do that anymore."
In an interview with Matt Pinfield last week, Chris shared how freeing it was to drive decisions about his own musical direction without having to consider the wants and needs of label overlords.
Listen to Daughtry's new single "Heavy is the Crown" below.