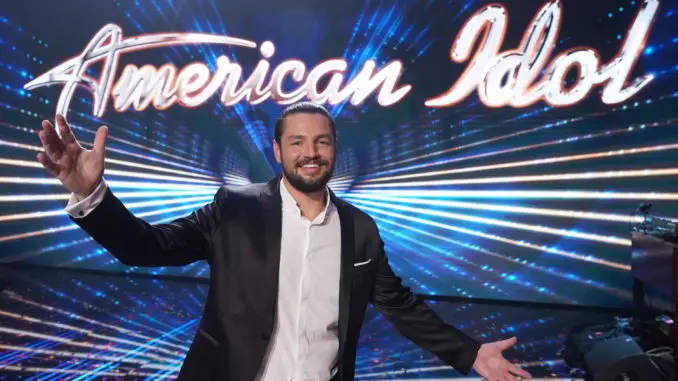 Congratulations to American Idol champ Chayce Beckham. His winners single "23" recently hit a major milestone! The song has amassed over 5.1 million streams on Spotify.
"Y'all are crazy!"
Chayce noted the achievement on his Instagram stories. "Just wanna say thank you to everyone for streaming 23 on Spotify over 5 million times," he wrote, "Y'all are crazy."
The singer-songwriter from Apple Valley, California is living in Nashville, writing and recording his debut album.  Additionally, he has a full slate of concert appearances lined up for the rest of summer and fall, including singing the National Anthem for the Inaugural Women's Cup on August 21 in Louisville, Kentucky. Check out his schedule HERE. 
Chayce Beckham hits the road
"Very very excited and proud to finally announce these dates to you guys for 2021," Chayce wrote on Instagram, announcing his tour. "So many things are in process right now and it's just so bad*** to see the things I/my team have been working so hard on come together."
Chayce Beckham Accepts ARTAS Award for American Idol (Video)
American Idol's Chayce Beckham Shows Off New Fishing Boat (Video)
Will Chayce Beckham Be ABC's Most Successful American Idol Winner?
Chayce continued, "These shows are going to be epic. I have a million things I want to share with y'all and songs I want you to hear, but all that is in the works, and like I've been saying, I will have new music for y'all to enjoy this year," said Chayce. "In the meantime you can come listen to all my new music at my live shows and let me know what you think. I'll be playing all of it."
Chayce is the only songwriter credited on the Ross Copperman produced "23." The singer-songwriter is the first American Idol winner to release a coronation single written by themselves.
The song, released shortly before the American Idol grand finale, promptly rose to No 1 on iTunes after its release. On Billboard, "23" bowed at No 1 on  the Country Digital Song Sales chart, and hit No. 3 on the overall Digital Songs Chart. On Hot Country Songs, "23" entered at No. 25 and debuted on the Emerging Artists chart at No 3.
"Who's ready for new music to drop?" Chayce teased in a recent Instagram post. 
*
 

 

 

View this post on Instagram

 

 

*