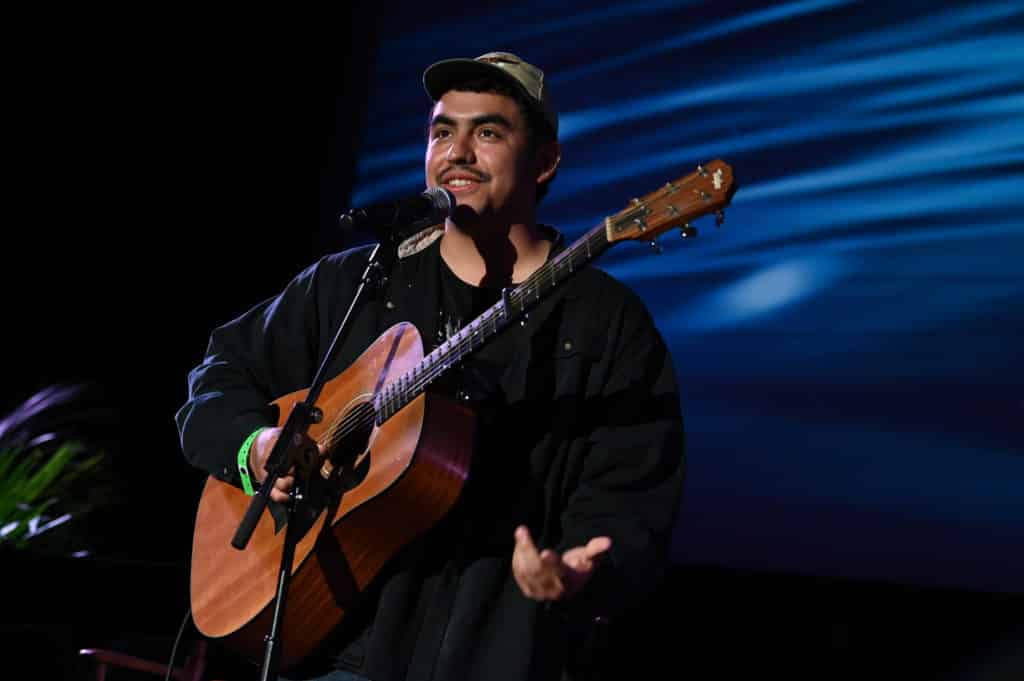 American Idol 2019 runner-up Alejandro Aranda just announced a NEW fall tour and a NEW SINGLE. And there is good news! After his summer tour dates sold out instantly, the singer/songwriter has booked bigger venues this time around. A pre-sale begins Tuesday June 25 at 10 am local time. Public sale begins Friday June 28.
Tour in the fall.
Pre sale tomorrow 10am local
(code: SCARYPOOLPARTY)
Public on sale Friday 10am local
New single Friday.https://t.co/IBWsHMhvsN pic.twitter.com/4XhMJrwUHs

— Scarypoolparty (@scarypoolparty) June 24, 2019
When the summer tour literally sold out within minutes of going on sale, it gave scalpers and re-sellers a huge opportunity to charge exorbitant prices. At the time, I thought, "Alejandro could probably sell out venues like the House Of Blues!" And indeed, there are several House of Blues on the schedule (Cleveland, New Orleans, Dallas and San Diego). 
From a quick Google search, it appears that the fall venues are roughly 1000 capacity. That's a big difference from the 200-400 seat capacity venues he booked for the summer leg. The 28 city tour begins on October 10 at the UC Theatre Taube Family Music Hall (1400 seats!) in Berkley, Calif and ends November 21 at the Belasco Theater (1000 seats) in Los Angeles. 
Check out the FULL schedule at BandsInTown. And don't forget. Alejandro will drop a NEW SONG of Friday! Will he release new music through Hollywood records or independently? Stay tuned to find out!
UPDATE: Alejandro has been signed by Hollywood Records. Check out his artist's page HERE. The artist is going by his nom de plume "Scarypoolparty" and joins last year's American Idol winner Maddie Poppe and this year's winner Laine Hardy on the roster.
Alejandro's summer tour begins in Washington DC on July 8. But good luck getting tickets! Maybe some last minute opportunities will pop up. 
The Pomona native will also appear with his fellow American Idol Top 10 alums at the Museum of Flight in Seattle, Washington on Saturday July 20 to celebrate the 50th anniversary of the moon landing.