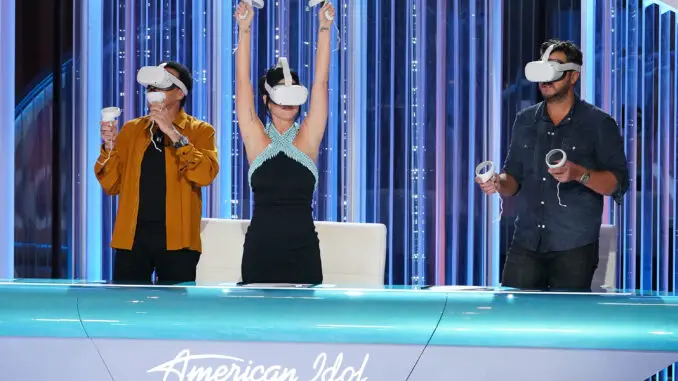 American Idol's season 21 continues on on ABC Sunday March 12 with a special Auditions episode airing after the Oscars. It's Late Night Idol! Judges Lionel Richie, Katy Perry and Luke Bryan auditioned hopefuls in Las Vegas, New Orleans and Nashville for a chance to advance to Hollywood Week.
Sunday's American Idol 2023 Auditions 3a Contestants episode features …….
Meet the contestants who will audition in front of the judges for American Idol 2023 Auditions 3a, airing Sunday March 12 on ABC. The episode is scheduled for 11:35 p.m.-12:35 a.m. EST/9:02 p.m.-10:02 p.m. MST/8:02 p.m.-9:02 p.m. PST. But this is the Oscars. Expect delays.
*Contestant research by Blake Busch
Amara Valerio
Amara is a soulful pop singer from Yonkers, New York, and is a student at Cornell where she studies American Studies. Amara is part of Nothing But Treble, an all-women acapella group at Cornell. She often is featured as a soloist in her acapella group. She has won a number of local competitions including Yonkers Idol Junior 2014 and Columbia's Got Talent 2018 in the teen division. ABC previewed her audition. She shares a story about being rudely interrupted during a school assembly. Check it out.
Instagram:
Tik Tok:
"Who's Lovin' You" with Nothing But Treble:
Cay Aliese
Cay is a graphic designer, mother of two, and an emotive Christian and soul singer-songwriter from Tennessee. She has several songs available on Spotify including a standout powerhouse ballad titled, "Polish All The Pieces". She is also a part of a music worship group called The Deep Worship that attends worship conferences and leads worship events.
Instagram:
Tik Tok:
"Polish All The Pieces" Live:
Colt Glover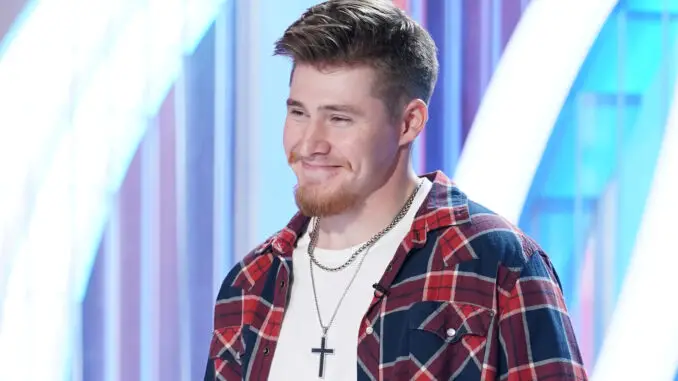 Colt is a country singer and student at Oklahoma State University. He is accompanied by his friend Jevyn Lester, on guitar, for his audition.
Instagram:
Tik Tok:
"Wasting All These Tears" Cover:
Dany Epp
Dany Epp is a social media singer, originally from Suffern, New York, and now resides in the Tulsa, Oklahoma area. She has 223.1K followers on Tik Tok with her video of Elastic Heart gaining 114.7K likes and 541K followers. Dany's voice is raspy, and she often tackles pop ballads.
Instagram:
Tik Tok:
"Elastic Heart" Cover:
Hannah Nicolaisen
Hannah is a singer-songwriter, who resides in Montgomery, Alabama where she often gigs. She also competed as a Division 2 volleyball player at the University of Illinois Springfield where she graduated with a degree in Exercise Science. She has since posted about pursuing her dreams as a full-time musician. Her style is laid-back, a bit folksy with soul.
Instagram:
Tik Tok:
"Guillotine" Original:
Rach Lux Karma
Rach Karma is a metal singer who leads a band called Never Mourn. Her band which is styled as NEVERMØU??, has one song titled "Release the Demons" out on streaming platforms. Her metal style, which is a heavy and screamo, does not seem like a fit for Idol.
Instagram:
Tik Tok:
Live Performance:
Reette Thorns (She/They)

Reette is a singer originally from Madison, Wisconsin. She is a junior at Grand Valley State University, a division 2 school and throws shot put on the Track and Field team. Reette doesn't have a ton of music out there, but it appears they have been performing for a while. For instance, there is one clip of Reette competing at a middle school talent show.
Instagram:
Tik Tok:
Idol Update and Original:
Savanna Christian Gainey
Savanna is from Florence, South Carolina, and graduated from Francis Marion University with a degree in Elementary Education. Other than two singing clips on Facebook from a while back featuring her singing Christian Contemporary music, she doesn't have much material out. It's tough to indicate much about her musical style or voice. I didn't link these, as the quality of the audio on the videos aren't the best. Either way, we will learn more about Savanna on Sunday.
Tripp Taylor
Tripp is a 19-year-old throwback singer with 335.8K followers on Tik Tok. His "Hit The Road Jack" cover has over 9 million views and 2 million likes. His voice has an interesting crooning style paired with a raspy tone. Tripp attends Carnegie-Mellon where he studies musical theater. In high school he was in stage productions at the South Carolina Governor's School for the Arts and Humanities.
Instagram:
Tik Tok:
"Hit The Road Jack":
Meet more contestants
For more on American Idol 2023 contestants, check out our season 21 contestant Top 55 mega-guide HERE. The Voice, AGT, and returning Idol alums are profiled HERE.
American Idol 2023 Season 21 SPOILERS are here! But please keep spoiler talk in the spoiler posts. Thank you. 
American Idol 2023 Spoilers: Top 26 Season 21 Contestant List
American Idol 2023 Spoilers Showcase Round Contestant and SONG List
American Idol 2023 Spoilers: Top 26 Celebrity Mentors, Song Picks