American Idol 2023 Auditions 4 Contestants
American Idol season 21 continues on on ABC Sunday March 19 with the 2 hour Auditions 4 episode. Judges Lionel Richie, Katy Perry and Luke Bryan auditioned hopefuls in Las Vegas, New Orleans and Nashville for a chance to advance to Hollywood Week.
Sunday's American Idol 2023 Auditions 4 episode is the penultimate episode. Auditions 5 airs next Sunday March 26. The Hollywood Round premieres on Sunday April 2. Check out our full American Idol 2023 schedule HERE.
Meet the contestants who will audition in front of the judges for American Idol 2023 Auditions 4, airing Sunday March 19 on ABC at 8 pm ET/PT.
*Contestant research by Blake Busch
Carina Deangelo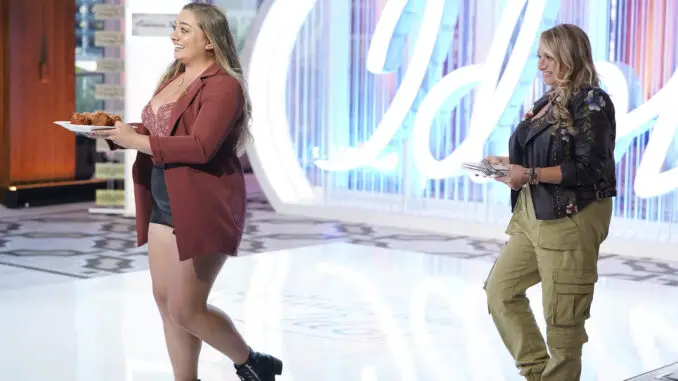 Carina is a reality TV star and singer from Kailua, Hawaii who now lives in Dallas, Texas. The singer has released one soulful pop ballad titled, "Not Easy To Love" which is out on streaming platforms. She and her mom Amy were on Season 3 of TLC's sMothered in 2021. That show is about children who do everything with their mother. Carina even sings with Amy. They own a meatball company called, My Balls, which was formerly a restaurant in Hawaii and now appears to be more of a catering company. The business was featured on Access Hollywood. During the preview for the upcoming Idol episode and according to press photos, it appears Cara and her mom bring the judges meatballs for the audition, and do marinara shots with Ryan.
Instagram:
"Running Up That Hill":
Marinara Shots Clip:
Fire (Willmore)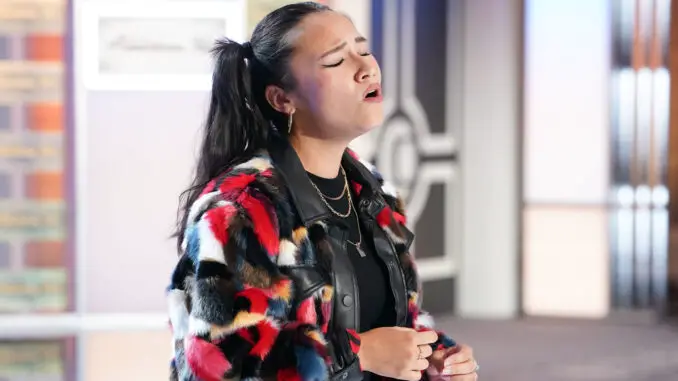 Fire is a singer and mom from Lawton, Oklahoma who now lives in Hampton, Virginia. She formally was an E-2 in the army and now has a retail job at a Nike store. She is a member of the Comanche tribe and is Mexican. It appears that on Idol, she will go by the single name of Fire. Her style is pop with a little bit of soul.
Instagram:
Tik Tok:
"Try" Cover:
Johnny Knox
Johnny is a singer who was raised in Alabama, but now lives in San Clemente, California. He creates dedication jingle songs for people via Songfinch on their birthdays. On his Songfinch bio, he says, "One of these jingles even got me on this current season of American Idol." His love song titled "Falling Over You" has over 1.6 million streams on Spotify. He's a soulful pop singer with rock elements in his music.
Instagram:
"As It Was" Cover:
"Falling Over You":
Kamron Lawson
Kamron is a singer from Beckley, West Virginia. He is an associate at Walmart and his first audition clip went viral. He often sings on the job at Walmart, performing in his uniform. I wasn't able to locate this initial audition clip, but this video landed him the audition in New Orleans. He has a background doing musical theater in high school, and often sings soulful R&B ballads.
Instagram:
Tik Tok:
"Gravity" Cover:
Kayleigh Clark
Kayleigh is a country singer from Sumrall, Mississippi. She was featured, sporting a bright pink top, in the first promo of the season, that focused on country singers. Kayleigh has been performing since a very young age. When she was just 13, she participated in New York City Fashion Week, walking for several designers. Her style is a mix of modern and classic country with a wholesome and relaxed country tone.
Instagram:
Tik Tok:
"Fix You Too" Cover:
Mariah Faith
Mariah is a singer and hairstylist who lives in Conway, South Carolina (which is near Myrtle Beach where she sometimes plays gigs). In December, she posted about her 10 months of sobriety. She had turned to alcohol after her father passed in 2019. Mariah's raspy voice is a mix of soul and country. She has 47.3K followers on Tik Tok and a viral video of her hair that has 3.6 million views to date. Her audition has been previewed in a snippet on Idol's socials and it appears she may be singing "I Can't Make You Love Me" by Bonnie Raitt.
Instagram:
Tik Tok:
"The Winner Takes It All" Cover:
Viral hair video:
Preview:
Nailyah Serenity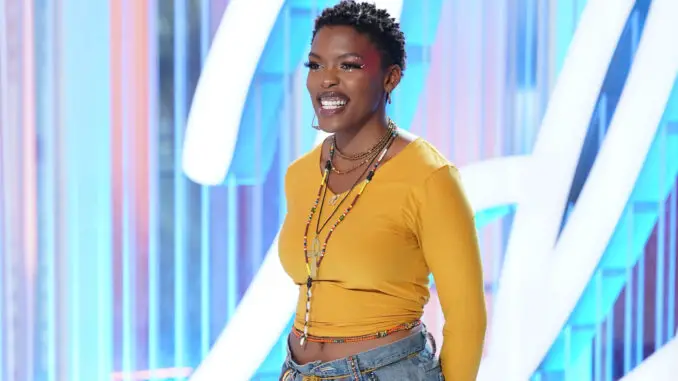 Nailyah Gardner who goes by Nailyah Serenity calls herself the "astrologer of the south." She is from Charlotte, North Carolina and does astrology readings and often posts about astrology on social media. She is a multi-talented artist who is a singer, actress, a makeup artist, and an astrologist (according to her website she has studied this since she was 9). Nailyah is a soulful artist and mixes urban sounds and old-school soul and jazz into her music. She has one song out on streaming platforms titled, "Loathe Love." Katy Perry says "this singer blew me away" about Nailyah in a preview where she is singing "My Man" by Barbara Streisand from Funny Girl.
Instagram:
Tik Tok:
"Oh My Man I Love Him So":
Preview:
Ophrah Kablan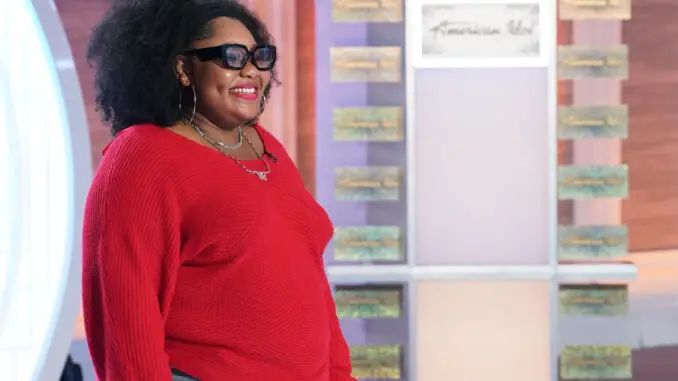 Ophrah, a singer from Laurens, South Carolina, has been performing since a young age. Videos of her singing national anthems and performing at talent shows date back 11 years when she was just 9 years old. Ophrah also is a nail artist/technician. She has a deep soulful tone and loves to perform showtunes, jazz, and soul classics. ABC dropped a preview of her audition where she covered Aretha's "Baby I Love You."
Owen Eckhardt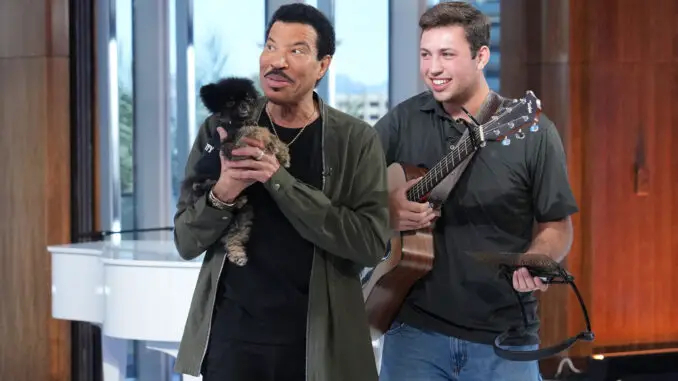 Owen Eckhardt is a country singer-songwriter from Broken Arrow, Oklahoma (the same city that Tanner Charles was from). He plays gigs and festivals around the Tulsa area. Owen has two songs out on streaming platforms. One is titled "Nashville" and the other, "Broken Memories." In his audition, press photos show him with a harmonica and what appears to be a pet dog.
Instagram:
Tik Tok:
"Dreams" Live Performance:
Paige Anne
Paige is a 16-year-old, high school student from Idaho Falls, Idaho. She has sung the national anthem at several professional sporting events and performed locally since she was 12 with the band, Almost Famous. The singer has been on stage since at least 10 years old. Almost Famous is a country rock band that plays in East Idaho and Wyoming. In 2022, she released an EP titled, The First Paige which is headlined by her soulful pop powerhouse vocals on her emotional ballad called "Missile".
Instagram:
Tik Tok:
"Set Fire To The Rain" Cover:
PJAE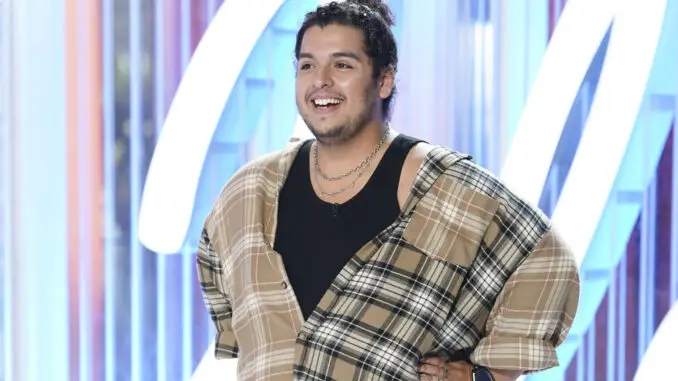 Peter Gomez, who goes by PJAE, is a singer from Oklahoma City, Oklahoma. He studied at the at the Academy of Contemporary Music at the University of Central Oklahoma. His mom accompanies him to his audition and in some of the previews can be seen hugging Ryan Seacrest, so it appears she is a big fan. His music is the perfect mix of pop and R&B featuring buttery runs, which is evident on his first single out on streaming platforms via the Songhouse, titled "Be That Someone." ABC previewed PJAE's audition HERE.
Instagram:
Tik Tok:
"Know That You Are Loved" Cover:
Tori Green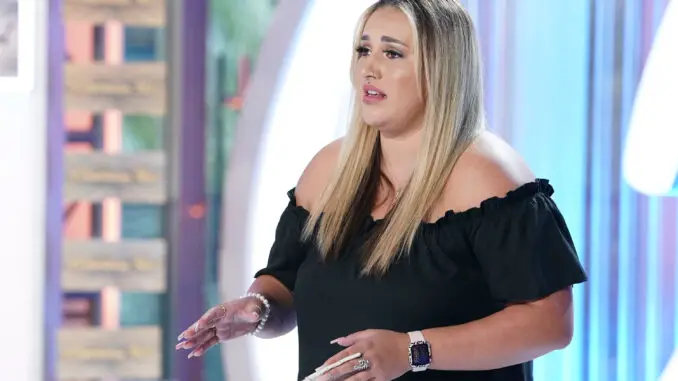 Tori is a student at Cal State University San Marcos where she studies biological sciences and is on the cheer team. She has a few viral videos on Tik Tok of her casually singing karaoke, including a cover of "Hurt" by Christina Aguilera that has 3 million views and over 530K likes. Tori has sung the national anthem at different venues, competed in talent shows, and acted in musical theater productions. She often sings pop ballads that showcase her range. She recently released her own pop ballad titled, "Point of View."
Instagram:
Tik Tok:
"Hurt" Cover:
Warren Peay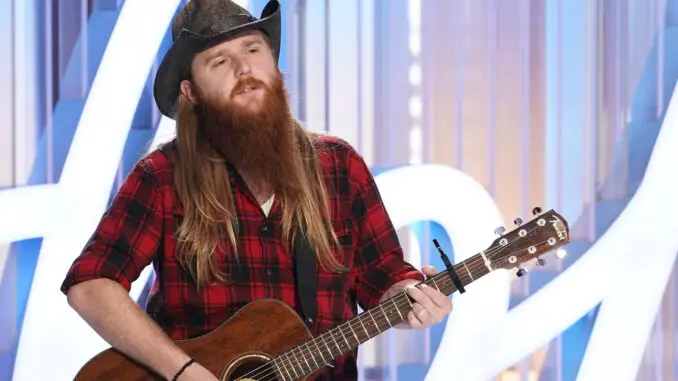 Warren is a southern/country rock singer from South Carolina. He used to front a southern rock Christian worship band called Colston Branch which performed in the Ehrhardt, South Carolina area. They released a self-titled album back in 2019. It appears Idol will be his attempt at breaking through as a solo artist. His voice is packed with rasp and is super powerful.
Instagram:
Tik Tok:
"Either Way":
Meet more contestants
For more on American Idol 2023 contestants, check out our season 21 contestant Top 55 mega-guide HERE. The Voice, AGT, and returning Idol alums are profiled HERE.
American Idol 2023 Season 21 SPOILERS are here! But please keep spoiler talk in the spoiler posts. Thank you. 
American Idol 2023 Spoilers: Top 26 Season 21 Contestant List
American Idol 2023 Spoilers Showcase Round Contestant and SONG List
American Idol 2023 Spoilers: Top 26 Celebrity Mentors, Song Picks