American Idol's season 21 continues on on ABC Sunday March 5 with Auditions 3. Judges Lionel Richie, Katy Perry and Luke Bryan auditioned hopefuls in Las Vegas, New Orleans and Nashville for a chance to advance to Hollywood Week.
Sunday's American Idol 2023 Auditions 3 Contestants episode features TWO fan-favorite The Voice alums. The winner of the American Music Awards Platinum Ticket contest auditions sharing a highly emotional backstory. And the audition of a country singer featured in one of the first American Idol promos to air on TV is featured.
Meet the contestants who will audition in front of the judges for American Idol 2023 Auditions 3, airing Sunday March 5 on ABC at 8 pm ET/PT.
*Contestant research by Blake Busch
Adin Boyer
Adin is an indie rock singer-songwriter who is on the autism spectrum and an autism advocate. He graduated with a BFA in performance and composition studies from the California Institute of Arts. He has posted comedic and viral piano videos which according to his website have "received praise from big-name musicians such as Lizzo, Clairo, Colleen Ballinger, and Charlie Puth." His piano comedy Tik Tok page has over 137K followers. He released his first EP titled Caseload in 2022 which is on major streaming platforms.
Instagram:
Tik Tok:
Piano Comedy Tik Tok:
"I Want To Know What Love Is" (Cover):
Bre
Bre Podgorski is a dueling piano bar performer and singer with extensive experience. In 2014, her band, Bre-L saw success with the release of their "Oblivion" cover by Grimes which has over 2 million streams on Spotify to date. TheBr group eventually split, and she released solo music under Bre-L and since 2021 has released music under the single-name moniker of BRE. According to her website, at the age of 13, her family relocated from Illinois to Los Angeles, and she worked with some producers as a country singer. Later feeling burnt out, she moved first to Austin, Texas to work for a tech startup and later to New Zealand as a part of an environmental group where she started playing piano and performing in bars. Eventually she returned to her Los Angeles home.
Instagram:
Tik Tok:
"Oblivion" Audio:
"Rather Be Alone" (Original):
Elijah McCormick
Elijah, an R&B singer from Radford, North Carolina, is the last of America's platinum ticket nominees, winning his ticket in a voting contest against Haven Madison and Matt Wilson during the American Music Awards. He sang "Bless The Broken Road" for his audition, wowing America. He has quite the emotional story which has been previewed by Idol already. Elijah nearly died in a car crash when he was 18 years old (in 2019) and was hospitalized for 79 days. His mom says when he could finally talk, "his first question was, momma, can I still sing?" Watch Elijah's full audition HERE.
Instagram:
Tik Tok:
Preview:
"Stand Up" Cover:
Emma Busse
Emma is a gifted singer, dancer, and actress who is based in New York City, but originally hails from Vancouver, British Columbia. She has a background in musical theater and graduated from the American Music and Dramatic Academy with a degree in Musical Theater. She tackles nearly all styles of music. She also won Notre Dame's Got Talent in 2020.
Instagram:
Tik Tok:
"Ceilings" Cover:
Keelin
Keelin McGinn, simply known as KEELIN, is a quirky pop singer-songwriter, originally from Ireland, who moved to New York City. She attended MTU Cork School of Music, and according to the Independent.ie, she auditioned for The X Factor back in 2015, but it appears she never made the TV auditions. In the audition preview at the end last episode, she playfully says, "if you're not emotionally available to know what you want, hang up." This is a lyric from her original, "Don't Call Me", and it appears her audition will be a fun one.
Instagram:
Tik Tok:
Audition Preview:
"Don't Call Me":
Marybeth Byrd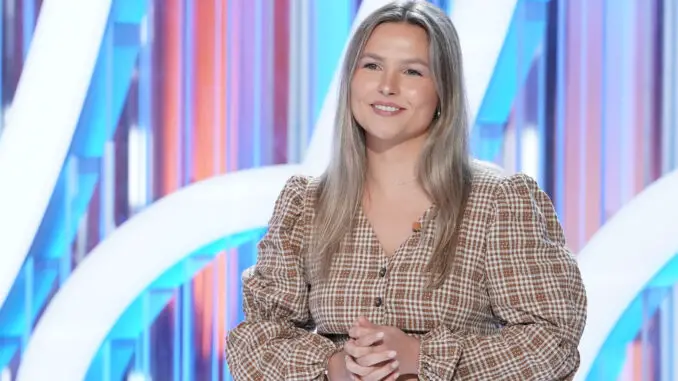 Marybeth, a 21-year-old country singer from Armorel, Arkansas, is a radio personality and attends Arkansas State University Online. She was a top 8 competitor on The Voice, Season 17, choosing John Legend as her coach after he blocked Blake Shelton during her 4-chair turn audition. Her Idol audition of "If It Hadn't Been For Love" was previewed prior to the premiere with Luke Bryan saying, "she's one of those sneaky, good people, and has a super country voice." Marybeth is quite versatile–the singer also tackled pop covers on The Voice. She's a good blend of old and new country. She has released a few singles including one that will be out Friday, March 3rd, "Jesus and Jail."
Instagram:
Tik Tok:
Preview:
Season 17 Audition:
Jesus + Jail:
Mikey Burson
Mikey is a Nashville based pop crooner who started gigging last year in a duo titled Mo and his Mom, alongside his mother, Elizabeth Burson in which they tackle a lot of old-school hits. It appears that his mom accompanies him on the piano in his audition. He has had a few viral videos, including one where he is singing, "Golden Hour" by JVKE at his job as a server at Sixty Vines where his manager notices him singing. JVKE commented on this cover.
Instagram:
Tik Tok:
Viral "Golden Hour" Cover:
Olivia Soli
Olivia is a seasoned pop and R&B singer and actress who is a Los Angeles native, but has also spent time in New York City. According to her bio on IMDB, she has been performing since the age of 5. She's got a big voice and has performed on celebrity vocal coach, Stevie Mackey's Taco Tuesday series. She also recently performed the national anthem at an LA Clippers game. Her first single, "Boy Bye" is a fun pop song that sounds like a mix of early 2000s and current pop singers like Jojo and Sabrina Carpenter. Olivia sang Lionel Richie's "Hello" for her auditon. Watch her preview HERE.
Instagram:
Tik Tok:
"Listen" from Taco Tuesday:
Preston Duffee
Preston, who wears a camouflage shirt in his audition, was featured in one of the first promos of the season, which aired first during the CMAs and primarily focused on country singers. Preston is from Hartsville, South Carolina, and attended Florence-Darlington Technical College for mechanical engineering. He gigs a lot in the Hartsville area and sings a good mix of classic and modern country songs.

Instagram:
Tik Tok:
"Don't Close Your Eyes":
Sara Beth
Sara Beth Liebe is a mother of two and soulful singer based in Northern California. She has posted acoustic covers as well as some garage band rehearsals. She also posts videos that focus on her love of thrifting, cats, and her day-to-day life.
Instagram:
Tik Tok:
"Hold On" (Alabama Shakes Cover):
Tanner Charles
Tanner Charles Luetjen, is a talented pop singer-songwriter from Tulsa, Oklahoma. He covers a lot of Christian contemporary and pop music, often accompanied by a piano, and has also performed in church. His girlfriend, Delaney accompanies his audition on piano.
Instagram:
Tik Tok:
"Narrow Road" Cover:
Wé Ani
Wé McDonald who now uses the last name of Ani, may look very familiar, and that is because this soulful singer and social media star who has 565.4K followers on Tik Tok, made it all the way to 3rd place of The Voice, Season 11. Her blind audition of "Feeling Good," in which she wows the judges with her voice, only to surprise them with her much higher speaking voice, is well known. The former Team Alicia Keys competitor is now 23, and has released multiple singles. Her song "White Chocolate" has over 250K streams on Spotify.
Instagram:
Tik Tok:
The Voice Audition:
"Fly Me To The Moon" Original:
Meet more contestants
For more on American Idol 2023 contestants, check out our season 21 contestant Top 55 mega-guide HERE. The Voice, AGT, and returning Idol alums are profiled HERE.
American Idol 2023 Season 21 SPOILERS are here! But please keep spoiler talk in the spoiler posts. Thank you. 
American Idol 2023 Spoilers: Top 26 Season 21 Contestant List
American Idol 2023 Spoilers Showcase Round Contestant and SONG List
American Idol 2023 Spoilers: Top 26 Celebrity Mentors, Song Picks