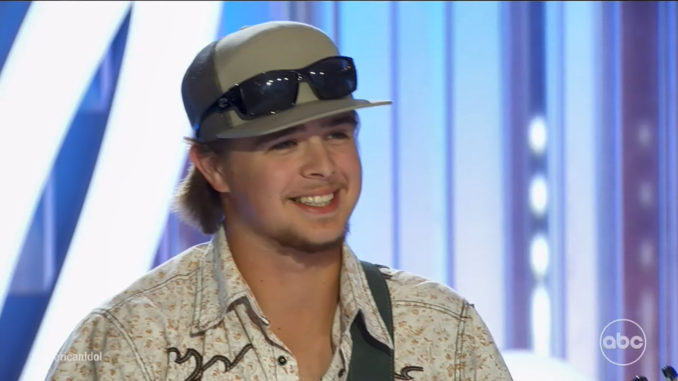 American Idol typically unveils its first promo during the Country Music Awards, and this year is no different. 
A few days after ABC announced that American Idol season 21 will premiere on Sunday, February 19, the first promo featuring country music hopefuls aired during Wednesday night's broadcast on ABC of the Country Music Awards. 
Additionally, the judges, Lionel Richie, Katy Perry and Luke Bryan all appeared on the CMAs and will be sticking around Nashville to conduct the third and last round of judges auditions.
The new clip kicks off with flashes of former contestants who have succeeded in country music, including American Idol season 4 winner and country music star Carrie Underwood, Season 10 winner with five No. 1s on the country music charts (and new father!) Scotty McCreery, the season 10 runner up, Lauren Alaina who is readying a new album on Big Loud Records, and American Idol's ABC era star (And new mother!), Gabby Barrett, and of course, newly crowned American Idol and country singer Noah Thompson. 
The old is followed up by the new: A camo-shirted singer strolls in front of the judges. A young woman exclaims, "I've been trying out for this show since  I was 16 years old." Another claps, a few others tear up. Katy gives a contestant a big hug. "This is what we hope and dream for," Luke shares.
Blake Busch is researching possible contestants. Ashley Tankard and Jezzie Asia are two contestants in the promo. And that blond is probably The Voice alum Presley Tennant, whom we have confirmed auditioned for the show. She competed on season 16 as a member of team Kelly Clarkson.
The Nashville Judges Round auditions are starting Thursday (Nov 10)
The Nashville judges round auditions are taking place at the Kimpton Aertson and will last through the weekend. It's the same hotel as last year's judges auditions. 
Lionel, Katy and Luke have already heard singers in Las Vegas and New Orleans. After this last round, the singers who advanced will head to the Hollywood Round, usually taped in Los Angeles in December. So watch out for that!