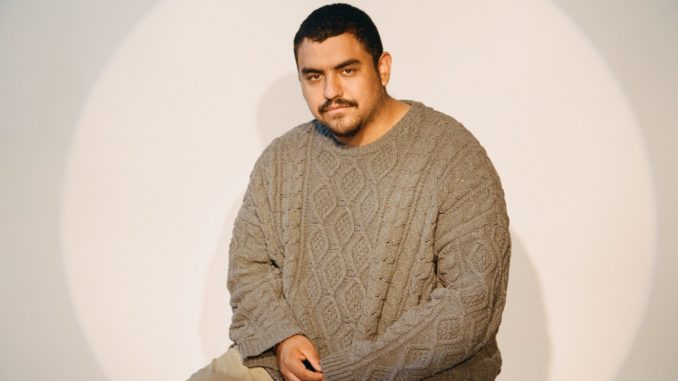 Alejandro Aranda, known in the music world by his moniker Scarypoolparty, has released "Poison." It's another brand new song off of his upcoming album, The Act of Forgiveness.
"Worked with a super talented director and an amazing team that legit made some brilliant art," Alejandro wrote on social media regarding the accompanying music video.
"Poison is a very special song to me," Alejandro shared in another post. "I had to make sure it was perfect while recording it. From everyone involved with the music video and song, I just wanted to say THANK YOU!"
Directed and produced by Le3ay and assisted by Jorge Hernandez, the "Poison" video uses mirrors as a metaphor. Maybe we aren't really looking at each other directly, or clearly, the message seems to be. The lush background strings lend a 60's pop vibe to the tune.
"Face to face you know//That I've been needing you//To cause this pain//Out loud within the truth//So tell me tell me tell me lover//If I'm the one you need," go the lyrics. "Oh yes your love is so//Your love is still poisoning me//Oh yes your love is so//Your love is still poisoning me."
The release of "Poison" follows "The Darkness" and "Friends," all cuts off of The Act of Forgiveness coming out on August 27.
The upcoming album was produced largely by Alejandro and recorded in nine days at LA's Village Studios and Capitol Studios. This fall, Alejandro joins X Ambassadors as direct support on their The Beautiful Liar tour, kicking off Oct. 15th at San Diego's House of Blues.
Watch Scarypoolparty's "Poison" music video