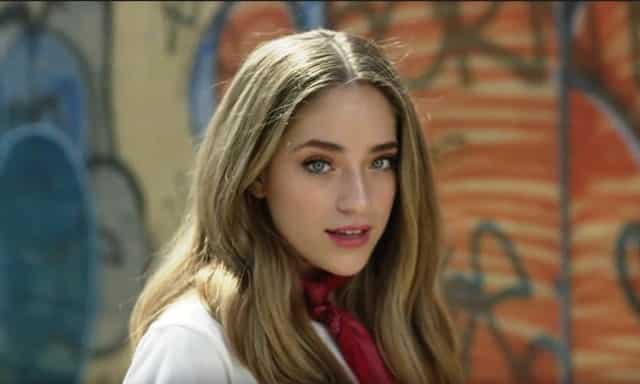 Brynn Cartelli won The Voice season 14 in May 2018, and finally, six months later, Republic Records releases a music video for the Team Kelly Clarkson member's coronation single "Walk My Way." Better late than never, I suppose…
"My vision brought to life by an amazing team," writes Brynn on twitter. "Thank you to everyone involved. The first visual of many."
Sorry for the snark, but coronation music videos used to be released for the finalists on the night of the finale. At six months, perhaps it's time for a new single? I hate to do it, but here goes: Maddie Poppe, The winner of that OTHER singing show, American Idol, just released a new single AND music video, and has a couple of Christmas songs and an acoustic version of her winners song under her belt. Also, Maddie is teed up for a couple of holiday appearances on Disney shows. It's no wonder Maddie nabbed the People's choice award for Competition Contestant of 2018 over Brynn.
Brynn is appearing on the popular Macy's Thanksgiving Day Parade. That's good. But still. The Voice continues to blow it when it comes to promoting their winners.
Moving on… "Walk My Way" is written by Justin Tranter, Julia Michaels & Nick Monson. Following her win, Brynn signed a management contract with Kelly Clarkson's husband, Brandon Blackstock, and performed the song on the Today Show.
Watch Brynn Cartelli's "Walk My Way" music video below.
https://youtu.be/HK38zTL-fyA