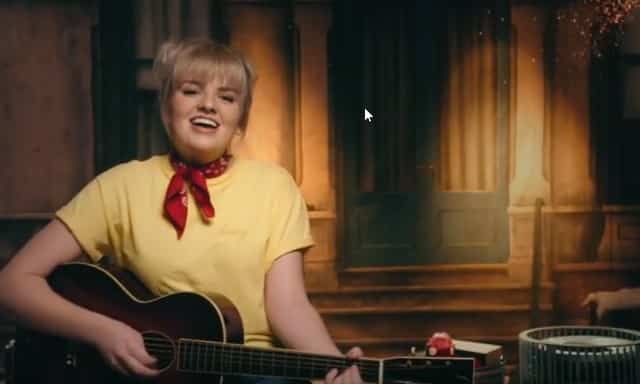 American Idol reigning winner Maddie Poppe has just released the music video for her debut post-Idol single "Keep On Movin' On."
The upbeat new song features acoustic guitar, mandolin and an extremely catchy beat. The clip takes a journey through all the stages of a break up, from heartache to anger, and acceptance. And the entire story is told in one continuous shot. 
Madde Poppe Debuts Keep on Movin' On on Live with Kelly & Ryan (VIDEO)
"I've always had a love for theatrics, and we wanted to portray a story in the video," Maddie told online magazine Brit + Co. "When they pitched the idea for a single, continuous shot for the music video, it was both challenging and exciting. There was a lot of pressure but I knew it would be worth it to see the end result."
The message of the song is universal, Maddie believes. 
"My interpretation [of the song] is to keep moving on from the things that hold you back in life," she told Brit + Co.. "Whether that be people or events or past lifestyles, I think it's important for people to get back up and keep moving on when the going gets tough."
The singer is currently working hard on her first post-Idol album.
"I have been writing and recording so much lately, it's really exciting," she said. "We're still in the beginning stages of deciding which songs we want to record and put on the album, so there's a lot of work to do yet, but we've got a good start!"
Maddie's new album is tentatively scheduled to be out next spring.
Watch Maddie Poppie's new "Keep On Movin' On" music video below