Photo: David M. Russell/Disney/ABC Home Entertainment and TV Distribution
American Idol winner Maddie Poppe dropped by Live with Kelly and Ryan for the live premiere of her new single "Keep on Movin' On."
The singer performed, accompanied by an acoustic band featuring guitar and mandolin. Afterward, Maddie had a mini-reunion with Idol host and Live co-host, Ryan Seacrest.
Fellow co-host, Kelly Ripa asked her go-to question of American Idol alums–that if seeing Ryan again brought up any elimination anxieties. "Are you happy to see Ryan or do you find Ryan triggers memories of fear…of elimination nights," Kelly wondered. Maddie wasn't phased. "I am very happy to see Ryan. It's good to see him again!" Maddie added, "I don't know how he does it! I told him this morning, you're like in 10 places at once!"
American Idol's Maddie Poppe Drops "Keep On Movin' On" New Single (Audio)
"She's so calm cool and collected on stage and talented," Ryan gushes over Maddie. "It's always great to see you. I'm happy for everything that's going on for you."
Watch Maddie Poppe perform her new single "Keep on Movin' On" here. 
PHOTO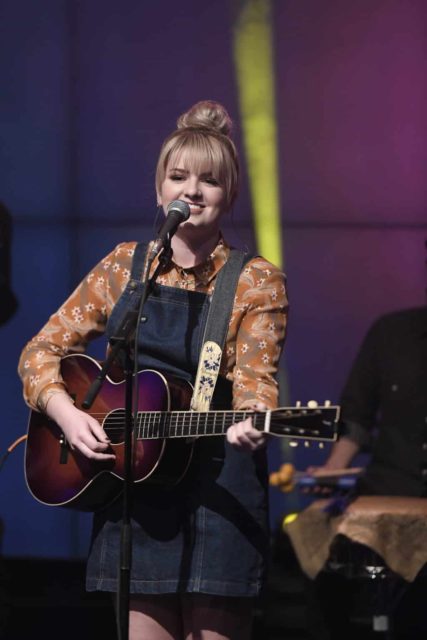 Photo: David M. Russell/Disney/ABC Home Entertainment and TV Distribution