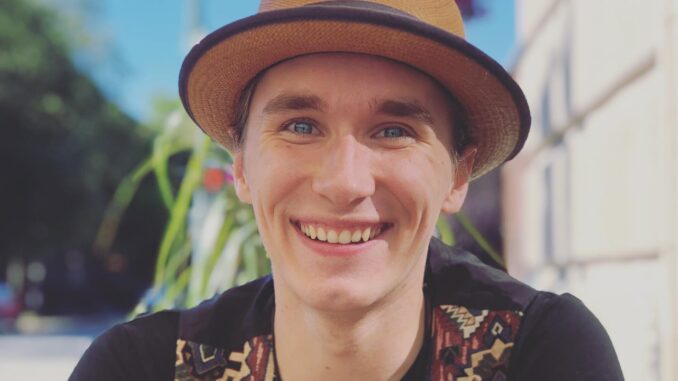 The Voice season 8 winner Sawyer Fredericks has come out as as Bisexual.
The singer-songwriter, who won The Voice at age 16 as a member of Team Pharrell Williams, announced the news on Instagram.
"Since I have not publicly said this in a post, I wanted say that I am Bisexual," Sawyer wrote. "When I was younger I thought I was straight, because I was more attracted to women, and I didn't know there were more options besides Gay and Straight, So I just assumed I was Straight."
Sawyer continued, "I am privileged and have never been discriminated against for my sexuality or ashamed of it. I'm truly sorry for any of you who have been, and I hope it gets better. I'll probably lose some fans over this post, but that's fine with me."
Sawyer shared that he's been living with a partner
In a recent interview with The Gazette, Sawyer shared that he had moved off the family farm and into a 700 square foot apartment with his partner, near Troy, New York. "It's very different from living on a farm. It's cool. It's got a lot of character. I've enjoyed it." The piece explains that Sawyer met his partner at a rock climbing gym about five years ago.
Another interview, conducted in late 2019, Sawyer says that it's harder to be away from home "now that I have a girlfriend and I don't want to be away from her that much." Posters on Facebook say the girlfriend is named Abigail. And although Sawyer doesn't post much about her, he did post a photo when both of them turned 22 in March 2021.
 

 

 

View this post on Instagram

 

 
Sawyer released his last album in 2019
After leaving The Voice in 2015, Sawyer recorded A Good Storm for Republic Records, after which the young singer toured to support the album. However, he and the label parted ways, and Sawyer has been an independent artist ever since, connecting to fans through social media and the artist platform, Patreon.
Sawyer released his latest album, Flowers for You in 2019, and just finished an an extensive tour with co-headliners The Accidentals.
The Voice's Sawyer Fredericks Drops "Lie You Tell" Music Video
The singer, who grew up on a farm in upstate New York, began writing songs at a young age. He released an EP and full length album before the age of 14. On The Voice, Sawyer impressed the coaches with his old-soul vocals on covers such as "I'm a Man of Constant Sorrow," his Blind Audition which earned a 4-chair turn, "Trouble" by Ray LaMontagne, and Creedence Clearwater Revival's "Have You Ever Seen the Rain." At the time, Sawyer became the youngest male winner in the history of the competition, and broke iTunes download records for his studio recordings.