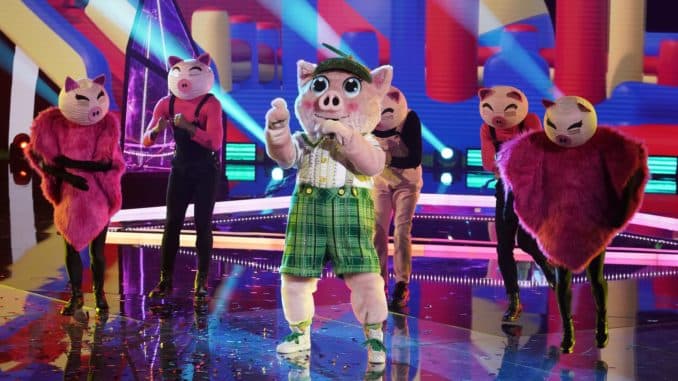 With the COVID-19 Delta variant ripping through the country, The Masked Singer season 6 production had a close call with infections.
On Monday (August 2) Los Angeles County revealed that the wacky Fox singing has recorded 12 positive tests during its production at Red Studios in Hollywood, where the show is filming.
But the good news is that production has not halted as a result. Deadline reports that the cases mostly have been related to community exposure rather than at the workplace. Production, which kicked off in June, runs through the middle of next week.
"The safety of the entire cast and crew has been and will continue to be our No. 1 priority," a Fox spokeswoman said. "We work closely with local and state officials and the unions to ensure we have the safest environment possible."
Fox is filming Season 6 of The Masked Singer, which will air on FOX at 8 pm Wednesdays, followed by new singing competition Alter Ego at 9 pm.
The Masked Singer judges panel includes Ken Jeong, Jenny McCarthy, Nicole Scherzinger and Robin Thicke, with Nick Cannon hosting. Guest host Niecy Nash replaced Nick for the start of Season 5 after he contracted Covid. He re-joined the production mid-way as a "wild-card" contestant.
The Masked Singer is filming with a live audience for the first time since the pandemic started in 2020. Both seasons 4 and seasons 5 used a virtual audience to vote for masked contestants. However, the virtual audience was never mentioned on air. Instead, production edited in audience reactions culled from prior season episodes as if the studio was filled with people. Which, of course, it was not. Executive producers reasoned that fans at home appreciated the normalcy amid the pandemic.
Singer and host Nick Lachey aka Piglet won the Masked Singer season 5 and will sit on the Alter Ego judges panel.