FOX announces a new singing competition series, Alter Ego, which debuts Wednesdays this fall following the season 6 premiere of The Masked Singer.
Joining the judges table are, iconic singer/songwriter and Grammy Award winner Alanis Morissette; actor, singer and television personality Nick Lachey; Canadian producer, songwriter, singer and visual artist Grimes; and multi-Grammy Award-winning singer/songwriter and producer will.i.am. Emmy Award-winning personality Rocsi Diaz will host.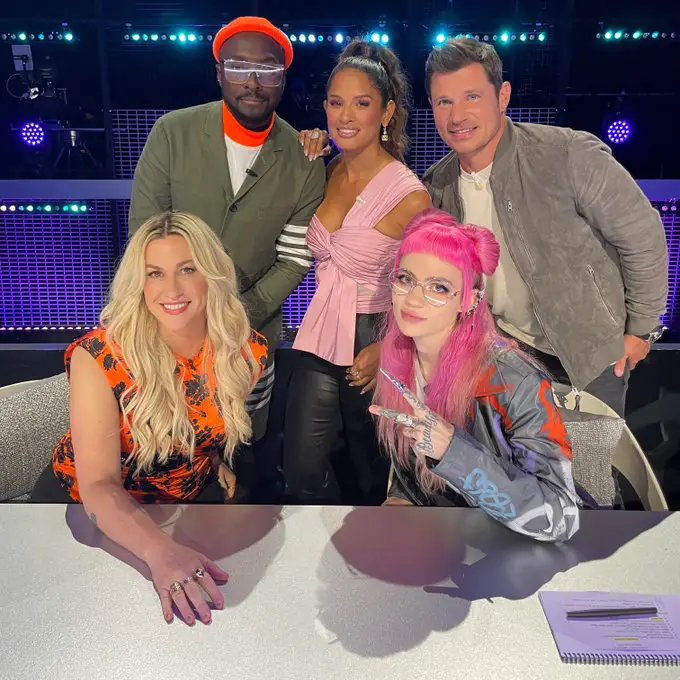 Alter Ego is the "world's first avatar singing show"
As far as the series is concerned, FOX describes Alter Ego as the world's first avatar singing competition series and the next iteration of the musical competition show. On Alter Ego, lost dreams and second chances are reignited when singers from all walks of life become the stars they've always wanted to be.
However, states the press release, these contestants won't perform as themselves. Rather, they'll be given the chance to show how they've always wanted to be seen, creating their dream avatar ALTER EGO to reinvent themselves while showcasing their unique performance style via motion capture technology. In Alter Ego, talent and technology come together to create a singing competition unlike anything the world has ever seen.
That's it for a description. There is no explanation for how the judging or voting will work. Will one winner emerge at the end of the series? Will they win a prize? 
Alter Ego look really…weird.
As far as singing shows are concerned FOX is leaning into the gimmicks. However, kids may love this show!
Maybe Elon Musk will Make a special appearance!
Nick Lachey won The Masked Singer season 5 costumed as Piglet (So often Masked Singer winners go on to work for FOX). He also hosted the NBC a'cappella singing show, The Sing-Off a few years back. If Grimes sounds familiar, but you can't recall her music? You may know her as Tesla and SpaceX dude Elon Musk's partner, and the mother of his child. will.i.am also sits on The Voice UK coaches panel. Rocsi Diaz hosted BET's 106 & Park and worked as a daily correspondent for Entertainment Tonight.
"Alter Ego merges talent and technology to revolutionize the singing competition show in only a way FOX can do," said Rob Wade, FOX Entertainment's President of Alternative Entertainment and Specials. "We are so excited to bring the fantastic will.i.am, Alanis, Grimes, Nick and Rocsi together as they search for the next big singing star, allowing incredible vocalists a chance to realize their dreams and perform like never before."